Legal Basis of Relations Between Mongolia and UEA to be Enhanced
Politics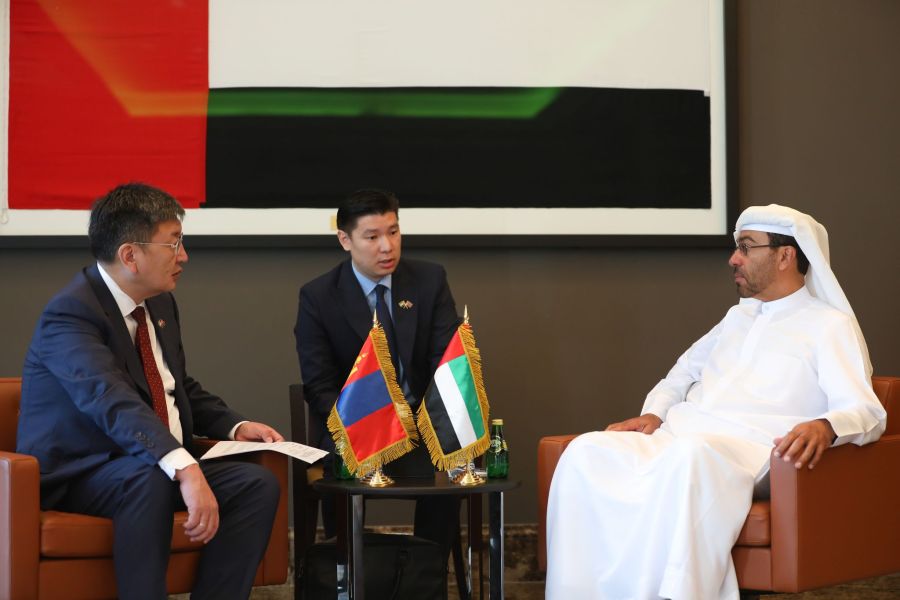 Ulaanbaatar, March 7, 2023 /MONTSAME/. During the working visit of the Head of the Office of President to the United Arab Emirates on March 1-3, Mr. Sodbaatar held a meeting with the Minister of State and Chairman of Abu Dhabi Global Market Mr. Ahmed Ali Al Sayegh.
The two sides exchanged views on current bilateral relations. While expressing their aspiration to develop cooperation in all sectors, Mr. Sodbaatar and His Excellency Ahmed Ali Al Sayegh discussed opportunities for maintaining mutually beneficial cooperation, especially in trade, economy, investment, climate change, green development, infrastructure, and agriculture sectors.
The sides reaffirmed that official documents between governments are of high significance for enhancing the legal basis of relations between the two countries and agreed to work together to finalize these documents in the near future.
The UAE side requested the Mongolian side to send all necessary information to allow the UEA's enterprises to explore the possibilities to support the development processes of Mongolia, such as information on infrastructure, mining, processing industry, and travel and tourism.