Park Named After President of Mongolia
Society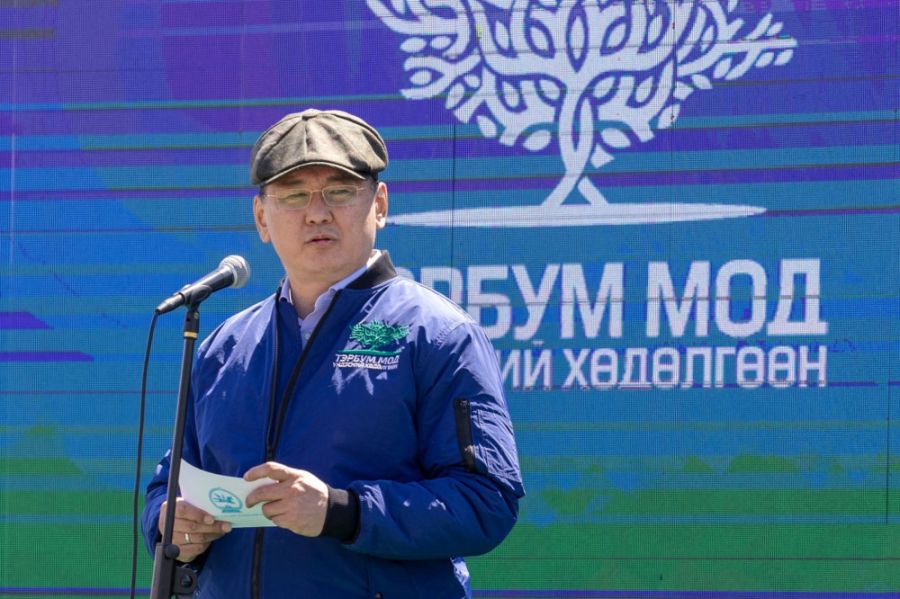 Ulaanbaatar, March 3, 2023 /MONTSAME/. According to the statement of a Senior Specialist at the Department of Green area of the Mayor's Office of Ulaanbaatar City B.Sukhbat, 120 million trees will be planted in the capital city Ulaanbaatar, Mongolia within the framework of the "One Billion Trees" national campaign.
In an area of urban green space, 55 million trees of which will be planted as windbreak and afforestation, and 65 million trees will be planted as horticulture in an area of 3750 hectares.
The President of Mongolia Ukhnaagiin Khurelsukh has directed to build of a park named after the President in Ulaanbaatar in accordance with the national campaign. In this regard, a working group has been established.
According to order No. 701 of the Governor of the capital city and Mayor of Ulaanbaatar Mr. Sumiyabazar, the core planning to build a "Unity Park" named after the President in an area of 20480 hectares, close to the Bayanzurkh mountain has been developed.
As the first stage of this plan, tree seedlings have been planted in an area of six hectares, which will be expanded to 32 hectares this year. The infrastructure of the park, including greenhouses, staff housings, irrigation systems, and power supply has been already laid down.