Mongolia-Japan business forum taking place
Economy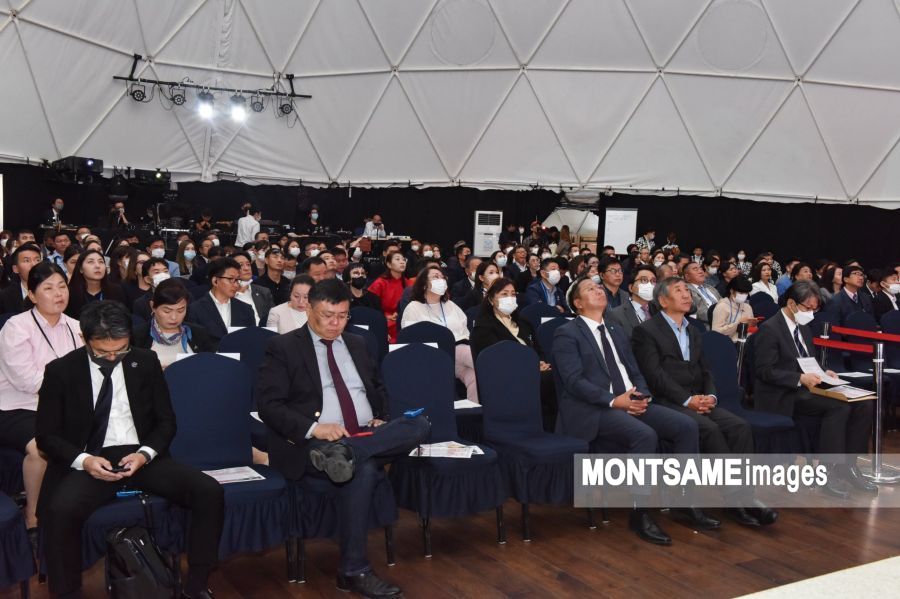 Ulaanbaatar /MONTSAME/. The Mongolia-Japan business forum is being organized on the occasion of the 50th anniversary of the establishment of diplomatic relations between Mongolia and Japan, the 25th anniversary of the establishment of JICA's representative office in Mongolia, and the 20th anniversary of the establishment of the Mongolia-Japan Human Resource Development Center.

The forum is being held with aims to create an opportunity to create mutually beneficial and long-term business relations and good partnerships when the pandemic situation subsides. On this occasion, representatives of Japanese companies running business in Mongolia are making presentations and exchanging information on the development of business and economic relations between the two countries, such as the environment, finance, information technology, and communication, and discussing future goals. Specifically, the discussions are being held on the introduction of Japanese technology to solve Mongolia's climate change and environmental problems, expectations from the Japanese market, and the possibility of investing in Mongolia's financial market.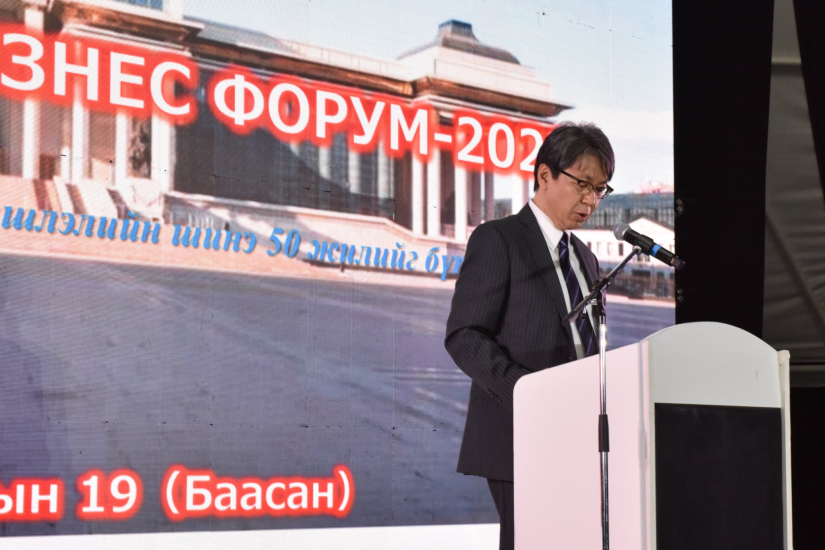 In his opening remarks, Ambassador Extraordinary and Plenipotentiary of Japan to Mongolia Kobayashi Hiroyuki said, "Mongolia and Japan should review the history of the past 50 years, learn from the lessons, and reflect them in the development of future cooperation. In terms of business relations, an economic partnership agreement has been signed between the two countries, and Japanese companies are running business in Mongolia and their investments are gradually increasing. The pandemic situation had a negative impact on the economy. By making efforts to overcome this crisis, the countries of the world aim to move to a new phase of restoring normal social and economic life alongside this virus".
Minister of Foreign Affairs B.Battsetseg underscored that Japan is the first third partner of Mongolia to have a strategic partnership relationship and to sign an economic partnership agreement. The Minister also called for the expansion of the economic partnership established between the two countries and further development of communication, information technology, and electronic areas.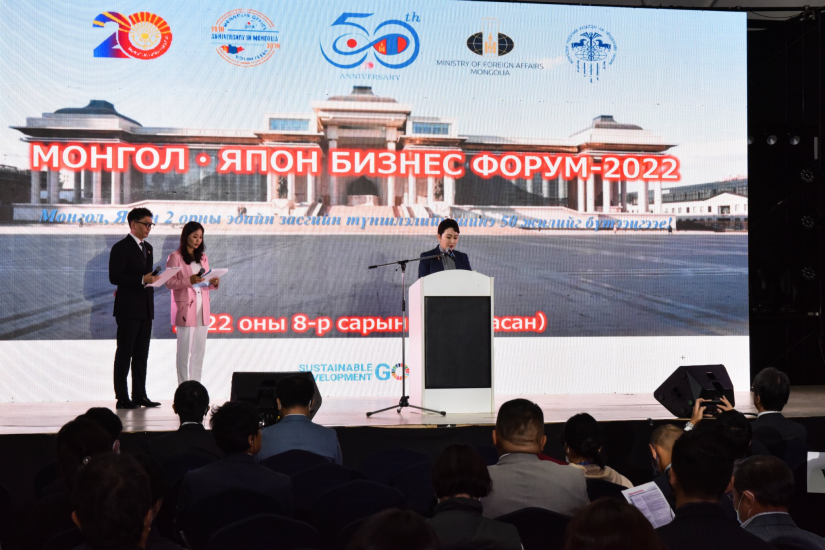 Mongolian business representatives will officially participate in the international exhibition 'Osaka-Kansai EXPO' in Japan in 2025. In 1970, Mongolia first participated in the 'Expo 70' exhibition held in Osaka, Japan. Currently, more than 670 enterprises with Japanese investments are operating in Mongolia.

More than 300 representatives from Mongolia and 100 representatives from Japan are participating in the forum, which is jointly organized by the Ministry of Foreign Affairs of Japan, JICA's representative office in Mongolia, and the Mongolia-Japan Human Resources Development Center.