Grid energy storage to be put into operation before 2023 winter peak
Society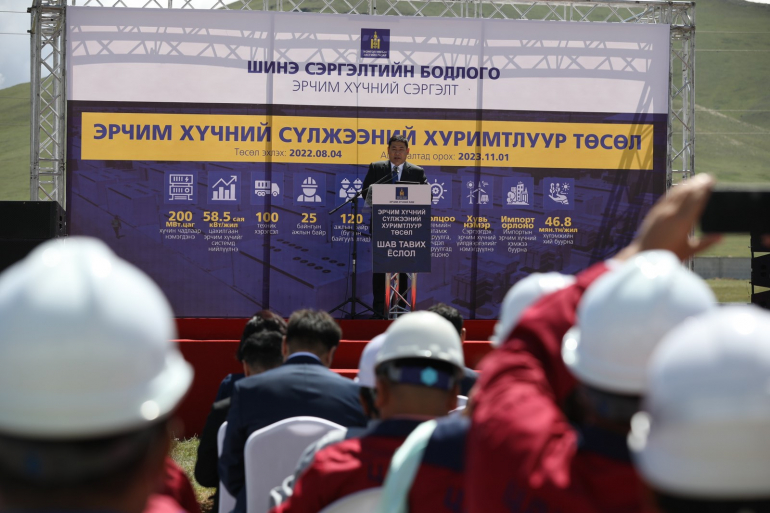 Ulaanbaatar /MONTSAME/. 13 measures and 22 development projects are planned to be implemented in phases as part of the implementation of the Energy Recovery, reflected in the New Recovery Policy. In this context, the construction work of the project 'Grid energy storage' is commencing today.
The project will be financed through a soft loan of USD 100 million and a grant of USD 3 million by the Asian Development Bank. Construction of the project will take 14 months and will be complete before the 2023 winter peak.
Within the scope of the project, a storage facility using Lithium-Ion type batteries with a capacity of 200 MWh, which is considered the largest in the world, will be installed and connected to the 110 kW 'Songino' substation. This will improve the stable and reliable operation of the energy system in the central region of Mongolia. It will also cover the shortcomings of the integrated grid, supply up to 200 MW of power, and reduce imported energy.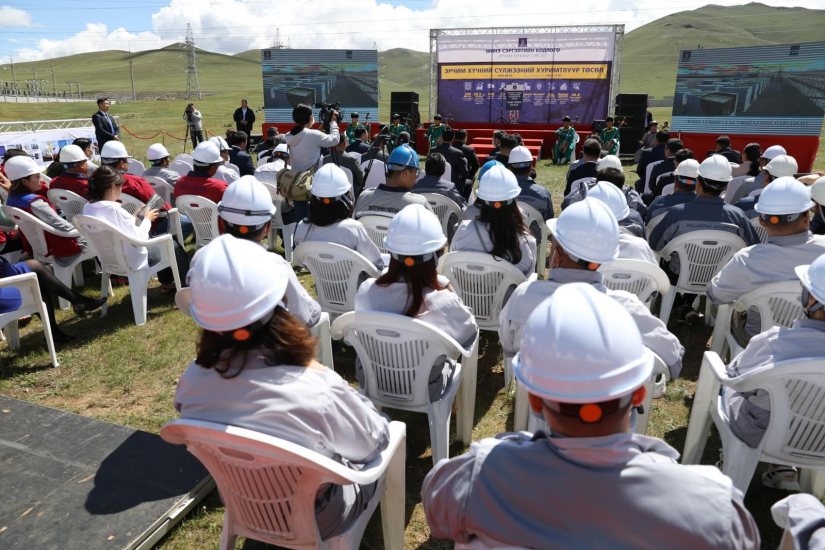 While participating in the opening of the project, Prime Minister L.Oyun-Erdene said, "Once this construction is put into operation, the independence of the central power system will reach a new level. In the context of energy recovery, renewable energy sources, including the construction of hydropower plants, will be made a priority, and we will make every effort to complete the construction of the Erdeneburen hydropower plant and start the Eg River hydropower plant project. Also, construction projects such as the expansion of Thermal Power Plant 3 to increase its capacity by 75 MW and upgrade to 250 MW, Tavantolgoi thermal power plant, Baganuur power plant, and Choibalsan thermal power plant to increase capacity by 50 MW will be kicked off without delay. Most recently, the construction of the 116 MW Amgalan thermal power plant, which will provide thermal energy for the eastern region of Ulaanbaatar city, has been started."

Minister of Energy N.Tavinbekh said, "The 200 MWh capacity rechargeable grid energy storage not only increases the capacity of the source, but also adjusts when fluctuations occur. It's a much-needed technology that our energy system never had before. There is a risk that the energy sector will have a hard time this winter. Preparations for this winter are ongoing at 60 percent".
The contractor of the project was selected through an international open tender, and a turnkey contract was signed with the joint consortium of China's Jiangsu Zhongtian Technology Co.,Ltd and Zhongtian Energy Storage Technology Co,.Ltd, and consulting services are provided by Germany's RWE Technology International GmbH.
120 temporary jobs will be created during the implementation of the project and 25 permanent jobs will be created after the project is operational.