Mongolia, Vietnam aim to increase trade turnover to USD 100 million
Economy
Ulaanbaatar /MONTSAME/ More than 70 representatives of 38 companies of Vietnam headed by Vice Minister of Agriculture and Rural Development of Vietnam Tran Thanh Nam arrived in Mongolia. In this regard, a Mongolian-Vietnamese business forum took place on June 22 at the National Chamber of Commerce and Industry (MNCCI) of Mongolia.

The forum was attended by Ambassador Extraordinary and Plenipotentiary of the Socialist Republic of Vietnam to Mongolia Doan Khanh Tam, members of the working group of the Ministry of Agriculture and Rural Development of Vietnam, MNCCI authorities, as well as more than 200 entrepreneurs from Mongolia.
Opening the forum, Vice Minister Tran Thanh Nam said, "Today, representatives of Vietnam's largest business group and the Vietnamese side to the Mongolia-Vietnam intergovernmental commission have arrived in Mongolia. This is an expression of our commitment to expanding cooperation with Mongolia, especially in the economic and trade areas."
The international situation has created new opportunities and challenges for the entrepreneurs of the two countries, and it is necessary to intensify bilateral cooperation. In 2019, the Government Commission of the two countries set a goal of increasing the trade turnover by USD 100 million, which is now being estimated at about USD 80 million, said Mr. Tran Thanh Nam.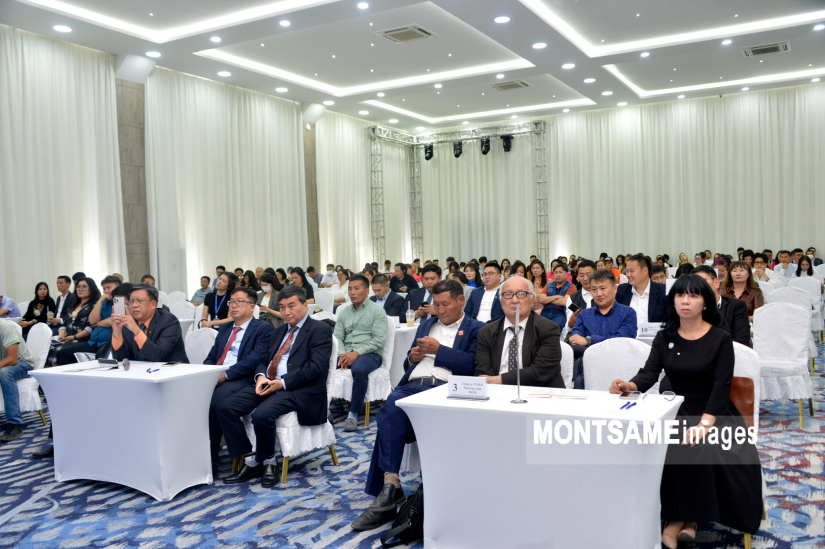 The Vietnamese side promised to work for increasing this figure to USD 100 million. Mr. Tran Thanh Nam cited the freight link as the main problem in bilateral trade. Deliveries of goods and products pass through the territory of China. As this rail-based link has a limited volume of shipping, issues on the possibility of increasing rail transportation and opening new air routes for creating a favorable condition for bilateral cooperation are being studied.
By the way, Mongolian freight forwarding company 'Silk Way' has signed a cooperation agreement with the Vietnamese railway company 'Ratraco' to stimulate rail transport between the two countries. In addition, Mongolia's civil aviation company 'Aero Mongolia' operates direct flights between Ulaanbaatar and Hanoi.
Last year, Mongolia exported sheep, goat meat and animal by-products worth USD 485 thousand to Vietnam, while Vietnam exported rice, soybean oil, canned nuts, dried fruits and plastic packaging worth about USD 80 million to Mongolia.