'Mongolian crafts, wooden chest' exhibition taking place
Art & Culture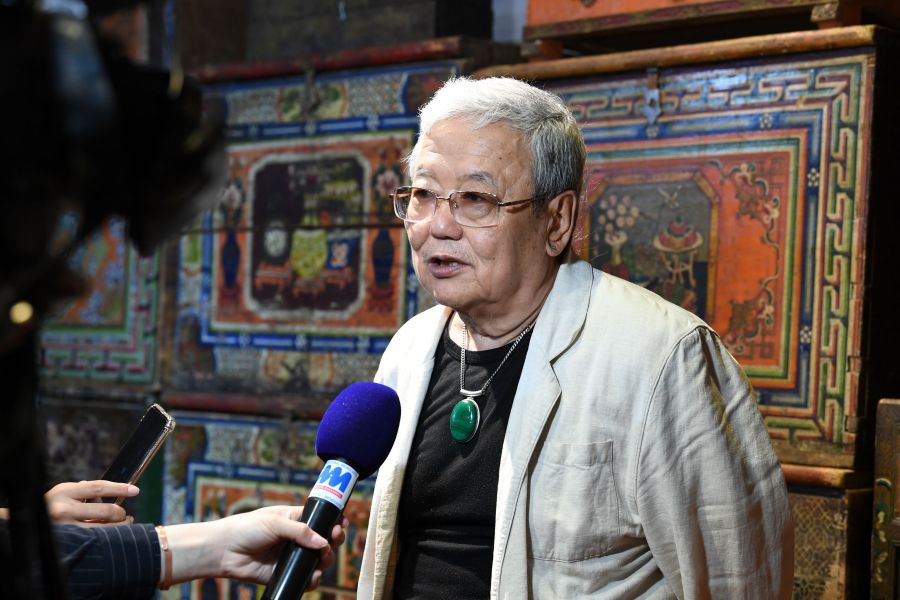 Ulaanbaatar /MONTSAME/. An exhibition titled 'Mongolian crafts, wooden chest' opened at the National Museum of Mongolia on June 13.
Being organized in collaboration with the National Museum of Mongolia and the Ger Museum of Ethnography, the exhibition displays more than 150 worn-out chests used by Mongolians between the 17th and 20th centuries.
The wooden chest, cultural heritage of the nomadic Mongols, contains Mongolian traditions and philosophy of life. From ancient times, people have been making household furniture and utensils in line with their lifestyle. In particular, wooden chests that store household items have been the most widely furniture in the home for thousands of years. The chest is positioned in the most respected section of the Mongolian Ger dwelling.
"According to the study, the chest was originally intended for storing household items, but gradually became a part of essential furniture, and a drawer was created with a purpose to sort what are stored in the chest. In the 17th-20th centuries, chests were created based on traditional Mongolian use.
Since lions are considered the most powerful animal in the world, Mongolians draw a lion on their wooden chest as a symbol of strength and power. With the establishment of art workshops in the 1920s, various chests with different patterns and colors were introduced to the public use," said specialist at the National Museum of Mongolia J. Naranchimeg.
Mongolians used to place wooden chests in the most respected section of Mongolian Ger dwelling to store the most precious things, such as silk, and deel (national costume) that are made for wearing during the National Naadam Festivals and Lunar New Year. The exhibition aims to give young generation knowledge about this heritage and disseminate it. Through the exhibition, I hope that youth will look back on their childhood and grandparents by seeing these wooden chests used by their ancestors, said director of the Ger Museum of Ethnography O.Mash-Erdene.
The exhibition is open until October.