Appropriate legal environment required for Mongolia's transport and logistics sector
Economy
Ulaanbaatar /MONTSAME/. On May 30, the Logistics Forum-2022 was organized by Monlogistics group with the Ministry of Road and Transport Development, the Ministry of Economy and Development, and the Federation of Mongolian Freight Forwarders. Minister of Road and Transport Development L.Khaltar made a presentation at the forum, while MPs B.Enkh-Amgalan and D.Unurbolor gave remarks.

According to the Minister, containers of freight carried by an average of 2.6 trains have been imported into the country each day from China's Tianjin port this month. As of today, there are about 4,100 containers awaiting transportation. 88 percent of the freight that was imported last year passed through the Chinese port.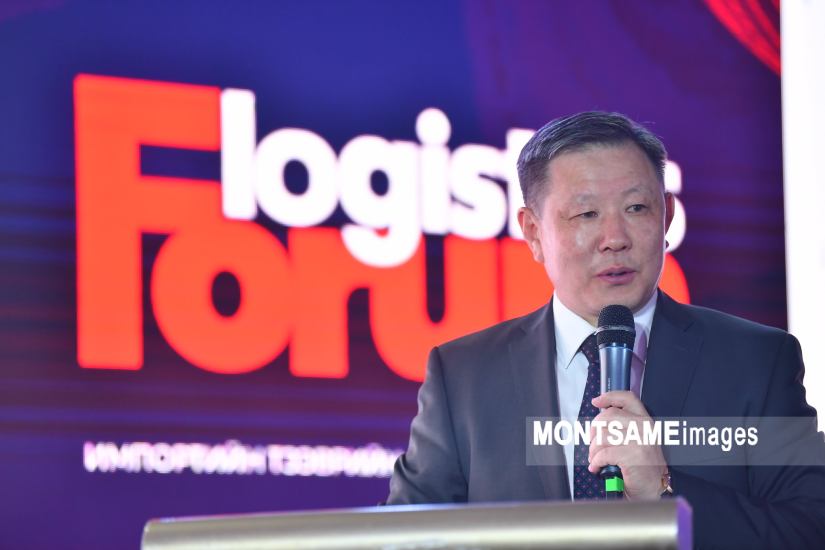 Regarding the forum, CEO of Monlogistics Holding G.Khishigbat said that the forum aims to make a contribution to defining possible solutions to issues being faced in Mongolia's transport and logistics sector by holding discussions.
In connection with the decrease in supply and demand on the global market, operations in the transport and logistics sector have come to a halt. Thus, it is necessary to create the appropriate legal environment and implement a policy on international trade, he said.
In the country's freight forwarding industry:
• there are 200 registered companies running operations, with about 10 thousand employees,
• costs of transport and logistics make up about 30 percent of the price of goods and products, which is significantly higher than those of other countries,
• 94 percent of imported containers pass through Zamiin-Uud border checkpoint according to a report issued by Ulaanbaatar Railway JSC,
• 70 percent of consumer goods are imported in containers.
Many countries around the world implement appropriate regulations on transport and logistics through their respective ministries in charge of trade, with clear policies on international trade. Due to the lack of a similar legal environment, operations in the trade and logistics sector continue to be carried out without the monitoring of corresponding state-run professional organizations.
Noting that transport and logistics should no longer be solely considered as infrastructure, the forum participants agreed that it is necessary to improve the link between the government, freight forwarders, and consumers in Mongolia.
According to a study carried out by the Federation of Mongolian Freight Forwarders in cooperation with professional organizations specialized in logistics, domestic and international transport costs have doubled in the country, compared to three years ago.
Furthermore, the duration of time necessary for international shipment increased to 60 days.
The transport and logistics sector is currently considered as the sector with the highest costs, which is mainly due to external factors. For instance, costs for transporting one container of freight from Europe to China has reached USD 10,000 despite amounting to about USD 1,000 previously.