World Bank's monitoring and evaluation team works in Uvurkhangai aimag
Society
Uvurkhangai /MONTSAME/. A team in charge of monitoring and evaluation led by World Bank specialist Christopher Finch worked in Uvurkhangai aimag to become acquainted with the implementation of the Third Sustainable Livelihoods Project and the operations of the Local Development Fund (LDF).

As the aimag consistently leads in the annual performance assessment, studies are planned to be carried out on the aimag's practices in order to introduce them in other aimags, noted the World Bank specialist.
In the framework of the 'Good Governance - Performance Based Support Program' of the project, assessments are carried out on the performance of LDFs in soums. In turn, this makes it possible to find out which parts of the fund need certain improvements, creating the conditions to take appropriate measures such as holding capacity building training and organizing various activities to increase citizens' participation in LDF activities.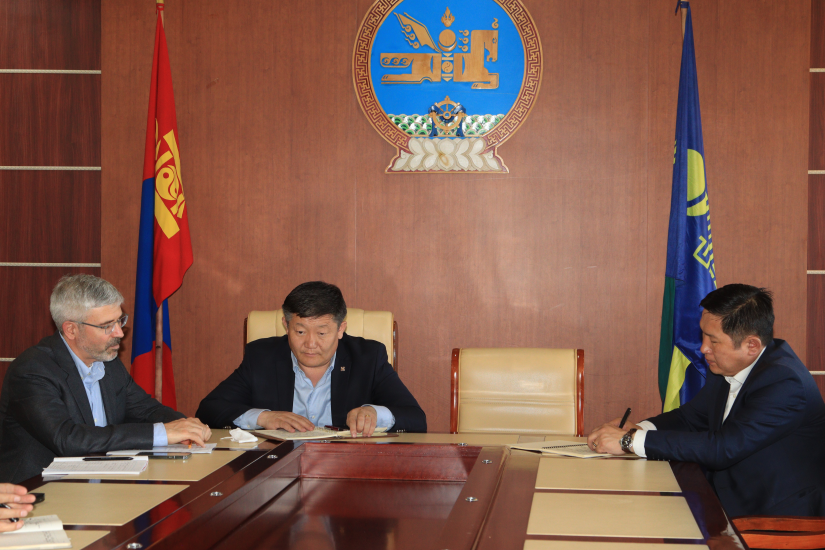 Between 2016 and 2021, the Annual Performance Assessment for Uvurkhangai aimag's LDF grew from 36.2 percent to 87 percent which is above the national average. As grants amounting to 25 percent of the previous year's LDF are provided for soums with good performance, the soums of Uvurkhangai aimag received MNT 2,928.9 million in grants and MNT 1,045.2 million in top-up funding during the period.
"The suggestions put forth by local citizens are taken into account when utilizing the LDF funds for resolving issues," said the Governor.
The monitoring and evaluation team of World Bank worked in the aimag until May 9 to become acquainted with the works carried out with LDF funds, and exchange views with soum governing bodies and members of the Citizens' Representative Khural of Uvurkhangai aimag.