Team of researchers begins to conduct study on implementation of syllabuses
Society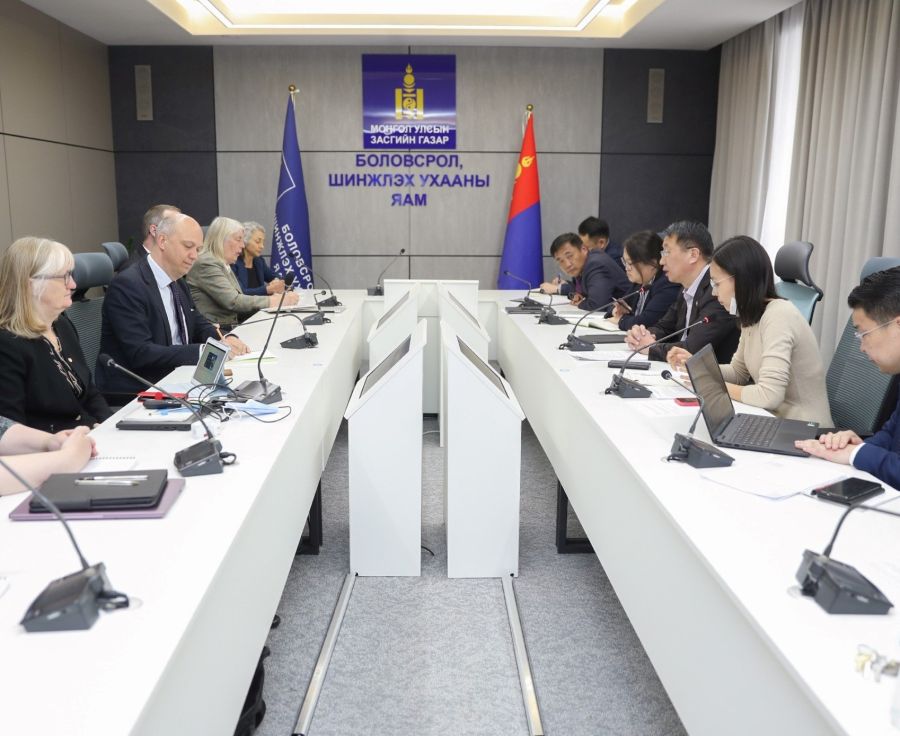 Ulaanbaatar /MONTSAME/. One of the objectives that have been reflected in the action program of the Government of Mongolia is to create an internationally-acknowledged general education system in the country. In its framework, a team of researchers from the University of Cambridge are working in Mongolia.

Today on May 10, they held a meeting with Minister of Education and Science L.Enkh-Amgalan, and organized a meeting of the joint team. With aims to provide support in the implementation of the syllabuses for science, mathematics, and English, the team will be working in Ulaanbaatar city and select aimags of the country until May 21 to become acquainted with certain corresponding factors such as the schools' learning environment, human resources, and teaching methodology.
During the meeting, the Minister briefly introduced Mongolia's education sector and highlighted that the cooperation must focus on creating equal opportunities for quality education nationwide and eliminating the disparity between public and private schools.
As the issue concerning the access to schools and kindergartens is being resolved, the Ministry is focusing on the quality of education, he said.
With the participation and support of the University of Cambridge, Minister L.Enkh-Amgalan expressed interest in:

• bringing the national curriculum closer to the international curriculum, and improve its quality,
• strengthening the current system for preparing teachers, and their professional development,
• enhancing the evaluation system,
• establishing specialized high schools,
• and improving the correlation between levels of education.
In turn, team leader Steve King thanked the Minister for extending an invitation and creating the appropriate conditions to become acquainted with the issue. Highlighting the importance of how the Government of Mongolia is working to ensure equal access, he informed that the first report on the study will be completed by June.