Status of German-Mongolian Institute for Resource and Technology discussed
Society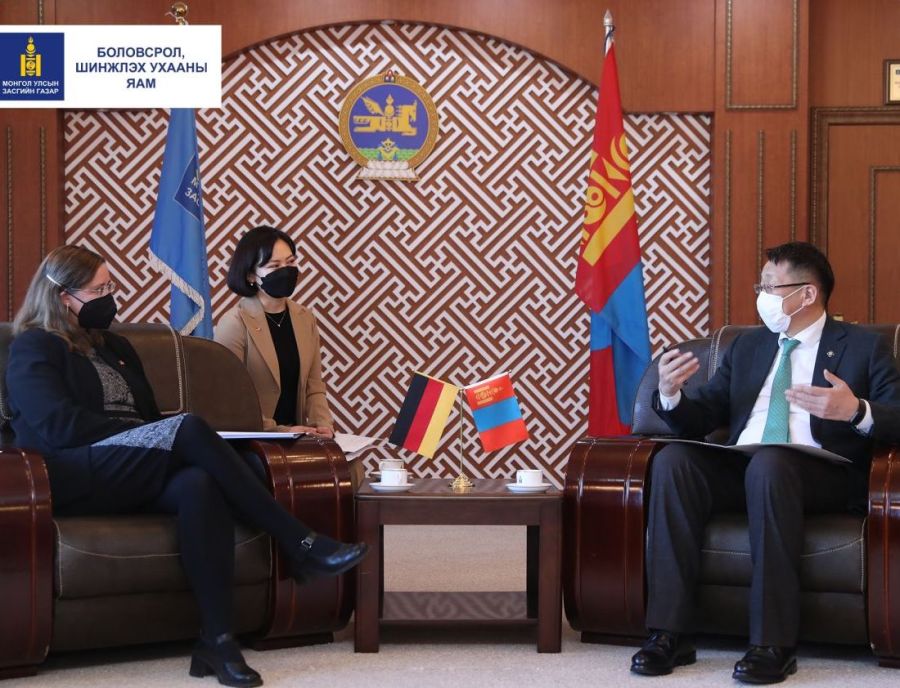 Ulaanbaatar /MONTSAME/ Minister of Education and Science L.Enkh-Amgalan held a meeting with Regina Rutenberg, Deputy Head of Mission, Embassy of the Federal Republic of Germany in Mongolia.
At the meeting, the sides discussed cooperation between Mongolia and Germany in education, the status of German-Mongolian Institute for Resource and Technology (GMIT), and launch of master's programs.
GMIT is a state-owned educational institution that was established as a college in 2013 and became a university in 2015 and currently has over 290 students.
Ms. Regina Rutenberg said she seeks to make the university a leading regional university of technology and asked the Minister to put emphasis on creating a favorable legal environment.
Minister L.Enkh-Amgalan presented the Deputy Head of Mission with the Karakorum book about the joint Mongolian-German archeological expedition and its results and achievements published in celebration of the 800th anniversary of Karakorum city and the 20th anniversary of the expedition.