International freight to be transported by drivers with trucks that meet Euro standards
Politics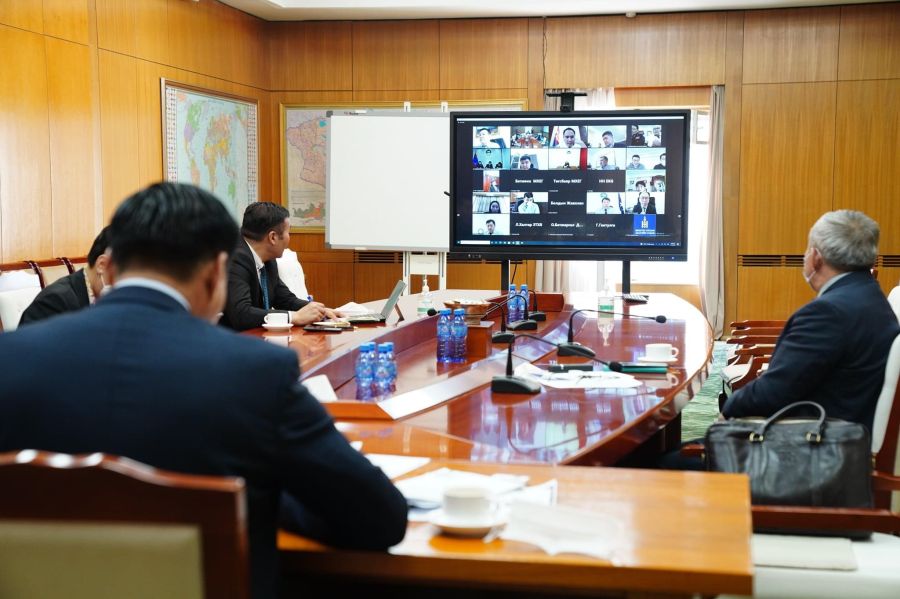 Ulaanbaatar /MONTSAME/. Headed by Deputy Prime Minister S.Amarsaikhan, the working group in charge of enhancing the operations of border checkpoints held a virtual meeting on January 13.

During the meeting, members of the working group reported on the progress of works to import freight in containers through the Zamiin-Uud border checkpoint.

As containers began to be delivered to the Regional Logistics Center in Zamiin-Uud from the 'Zero Point' established between the borders of Mongolia and China, most of the freight is being transported to Ulaanbaatar city by rail.
Currently, there are about 900 containers ready to be transported from Erlian city of China. If no less than 50 containers are brought into the country each day, it is possible to finish transporting the freight in 18 days, noted the officials.
The Deputy Prime Minister tasked the members of the working group to increase the number of containers currently being imported, carry out the necessary works to begin importing freight through broad-gauge railway, and ensure that the customs process is quickly completed for the goods being imported.
Per the task given by the Deputy Prime Minister, the Ministry of Road and Transport and the National Road Transport Center have completed studying opportunities for Mongolian drivers to transport freight using their own trucks between Russia, Europe, and Central Asian countries through the border checkpoints in the country's north and western regions. As we exchanged information with corresponding organizations, we reached a solution, reported Minister of Road and Transport L.Khaltar.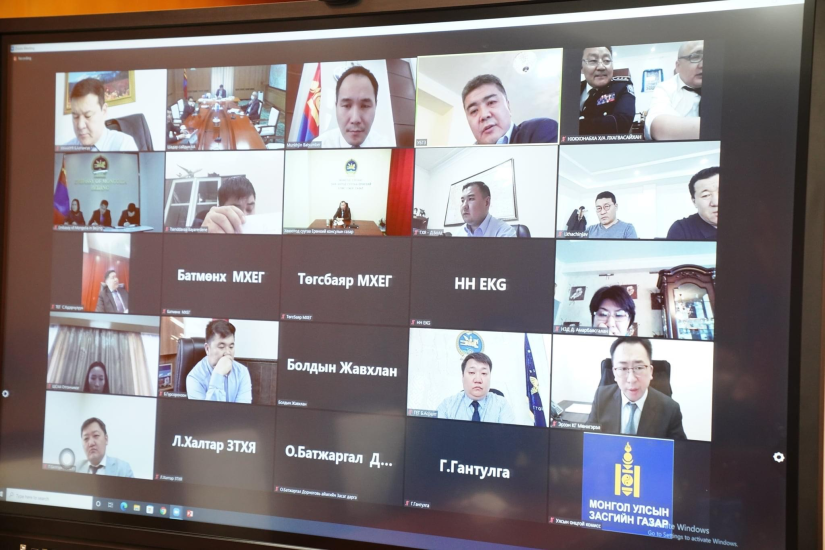 "International freight forwarding companies are in charge of transporting freight in Russia, Europe, and Central Asian countries. Thus, we made contact with the National Road Transport Association of Mongolia (NARTAM) and found a certain solution. For transporting freight internationally, it is necessary for trucks to meet the requirements for Euro standards. However, there are only a relatively small percentage of trucks that fulfill these requirements.
As such, NARTAM will make an announcement for registering drivers that are capable of transporting freight internationally. Once drivers are able to meet these requirements, it will become possible for them to increase their income through international freight transportation. Furthermore, as drivers specialized in driving large trucks tend to be in high demand in European countries, we are studying opportunities to have drivers become employed in this area."