Constitutional Law Institute established at NUM School of Law
Politics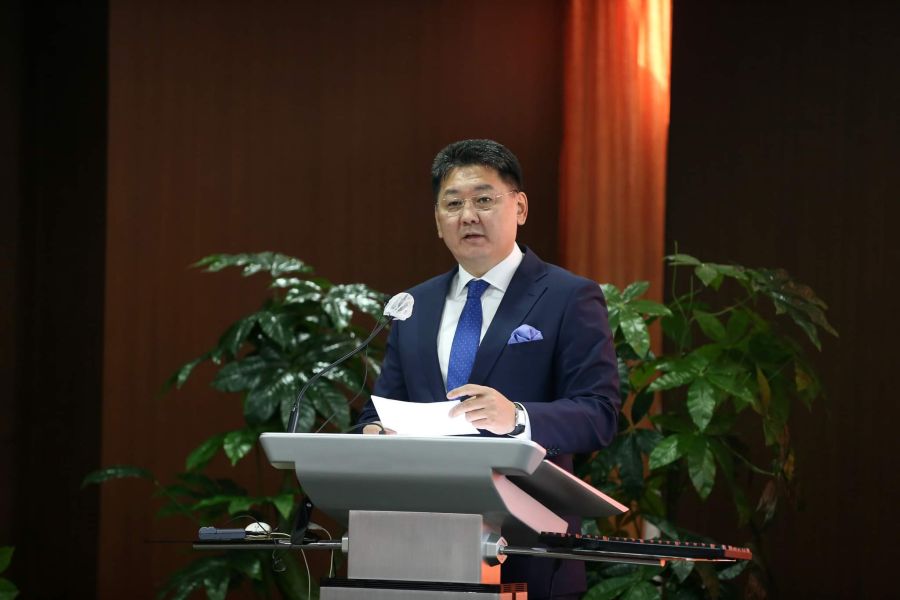 Ulaanbaatar /MONTSAME/ The President of Mongolia issued a decree on the establishment of Constitutional Law Institute to strengthen constitutional values, promote rule of law, history and culture, human rights, democracy, and national unity, and support research on constitutional issues.
President of Mongolia U.Khurelsukh attended the opening of the institute established at the School of Law of the National University of Mongolia (NUM) named in honor of lawyer B.Chimid, who played an important role in the adoption of the Constitution of 1992. 30 years ago on this day, 430 deputies of the People's Great Khural and over 50 members of the State Little Khural approved the new democratic Constitution. The development and adoption of the Constitution involved around 75 percent or more than 900 thousand of the country's 1.2 million citizens. Therefore, the new Constitution is a collaborative intellectual creation of the people of Mongolia, the President emphasized.
Moreover, the President expressed his hope that the scholars and their research works will be aligned with the policies for development and national unity and make concrete contributions to enlightening and providing constitutional education to the public. The new Constitution brought about advancements in not only social and economic relations, but also for individuals, families, and the society and helps strengthen Mongolia's global status as a sovereign and independent democratic country.