Room for rehabilitation and development of children with disabilities opens
Society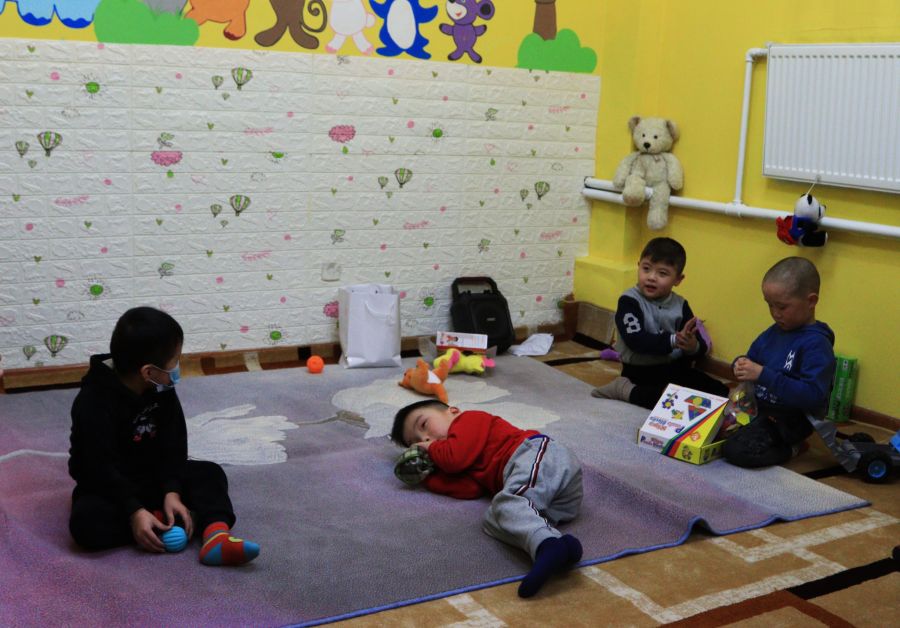 Uvurkhangai/MONTSAME/. A non-governmental organization 'Tegsh Bolomj', initiated by parents of children with special needs has been operating for its 3rd year in Uvurkhangai aimag.

This eight-member NGO aims to provide support to the development of over 400 children with special needs registered in the aimag, change the peer attitude and strengthen parents' collaboration. One of the main problems faced by the parents of children with disabilities is employment and it is common that one of the parents is unemployed to take care of their children. Thus, with aims to alleviate this problem and provide support, the NGO has opened a new room furnished and equipped for the rehabilitation and development of children with disabilities.
Uvurkhangai aimag's Governor A.Ishdorj became acquainted with the room and expressed gratitude to the NGO for giving the parents an opportunity to share views and experiences on their children's development issues and sometimes leave their children behind for a while when having important works, and expressed commitment to resolve an issue of employment of a special education teacher.