Interest expressed to cooperate with Sport Goals Ltd in culture and sports
Sports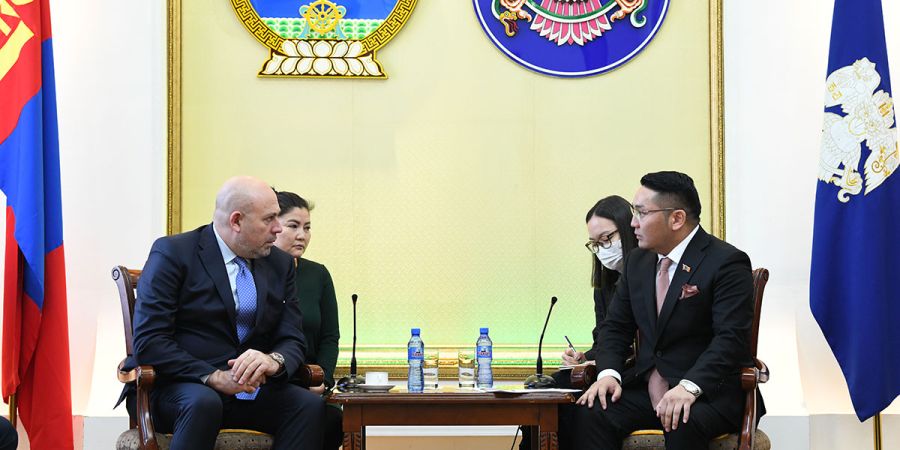 Ulaanbaatar /MONTSAME/. On December 13, Deputy Governor of the Capital City in charge of human development and social policy issues Z.Tumurtumuu has received Marco Schembri, CEO of Sport Goals Ltd and Swann Ritossa, Italian football entertainer.
During the meeting, Z.Tumurtumuu expressed interest to cooperate with 'Sport Goals' Ltd in the field of history, culture, art and sports. In particular, he expressed his hope that Italy would share its experience and cooperate in developing football among children and youth in Ulaanbaatar city.
"I first came to Ulaanbaatar 10 years ago. Many things have been changed since that time. Particularly, the sport of football has developed to a certain degree. Sport unites people. Thus, we will give attention on cooperation in developing football in business context," said Marco Schembri.