Centre for Law and Democracy's Executive Director awarded Friendship Medal
Society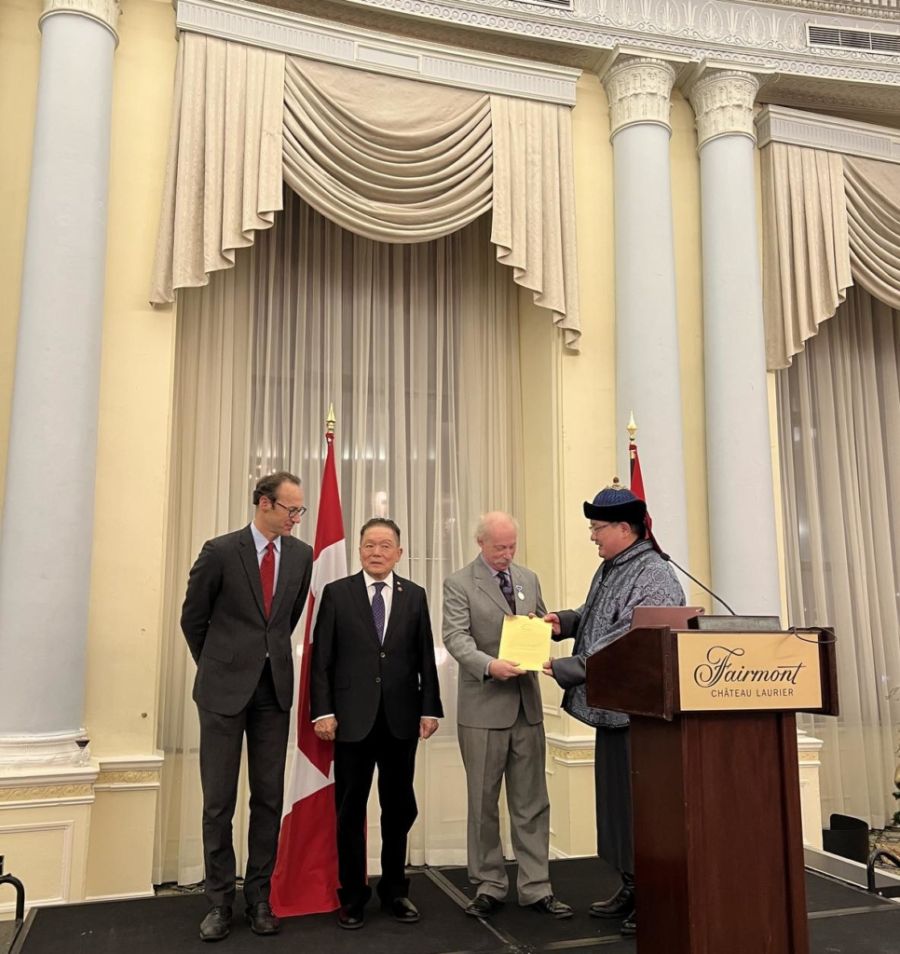 Ulaanbaatar /MONTSAME/ Ambassador of Mongolia to Canada Ya.Ariunbold presented the Friendship Medal of Mongolia to Mr. Toby Mendel at a reception hosted by the Embassy of Mongolia in Canada on December 6 in celebration of the 97th anniversary of the proclamation of the Republic and 110th anniversary of Mongolian diplomatic service.
The Executive Director of the Centre for Law and Democracy of Canada was awarded the high state honor for his fruitful collaboration with the Mongolian government and civil society organizations in strengthening democracy and particularly ensuring fundamental democratic principles of freedom of expression, information, and the press in Mongolia since 2001.
He made substantial contributions to drafting and promoting the Law on Information Transparency and the Right to Information and the Broadcasting Law and deepening public awareness. Moreover, his training courses and consulting services on freedom of the press and international norms were of great significance in strengthening the capacity of the press, thus spreading the values of democracy.