New automotive assembly factory opens
Society
Ulaanbaatar /MONTSAME/ A section of the first Blockchain Automotive Factory of Mongolia has opened on December 6.
Former Prime Minister R.Amarjargal and Bars Motors LLC founder and CEO D.Demberel kicked off the opening ceremony. "Mongolia has a high car ownership rate and annually imports 60-70 thousand old cars. Statistics show the country spends USD 500-800 million on automobile imports every year, which leads more money to flow out of the country for gasoline imports," said the Bars Motors founder. "Therefore, Bars Motors LLC intended to provide its customers with an automobile suitable for the Mongolian climate, MOZO"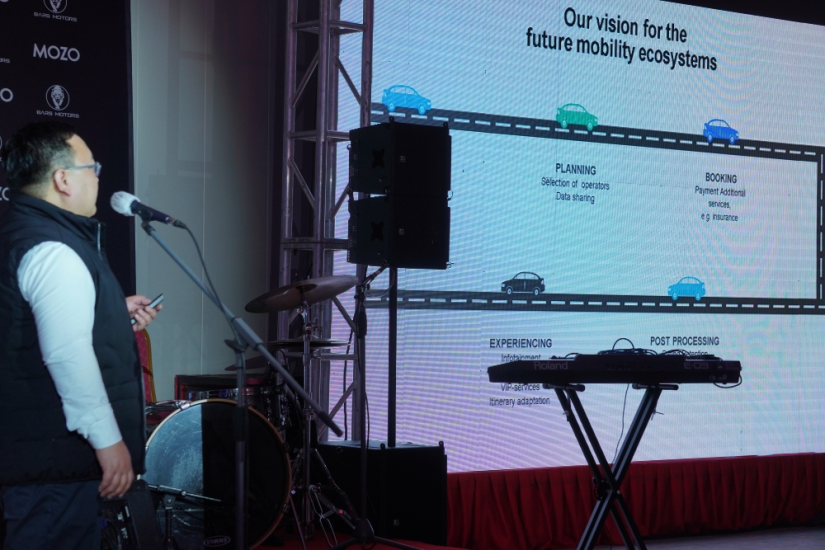 Bars Motors opened a joint automotive assembly plant with a yearly capacity of 25 thousand automobiles in Hangzhou, China in 2019. This, time the company is opening the first Blockchain Automotive Factory of Mongolia, where automobiles will be assembled using parts supplied directly from manufacturers in Germany and Japan. The factory has a capacity to assemble 2,500 automobiles per year and the information about where the automobile parts were manufactured, how they were transported, where the automobile was assembled and sold, and who the owner of the automobile is, will be kept in a digital format.