"All sunken vehicles in Khuvsgul Lake will be retrieved by 2024"
Politics
Ulaanbaatar /MONTSAME/. On November 22, President of Mongolia, Commander-in-Chief of the Mongolian Armed Forces U.Khurelsukh held a meeting with representatives of the team in charge of pulling out the sunken Sukhbaatar ship from Khuvsgul Lake during his working visit in Khuvsgul aimag.

Expressing gratitude to the team for successfully pulling out the 309-ton ship that was 16 meters below water, the President highlighted that it is the start of the works to retrieve about 60 sunken vehicles from the bottom of the lake by 2024.
In aims of protecting the biodiversity of Khuvsgul Lake, the Government of Mongolia issued resolutions in 2019 and 2020 to resolve the necessary financing for the ship's retrieval. Over 120 personnel were involved in retrieving the Sukhbaatar ship that sank in 1985.
During the period of over a month, some 20 rescue divers of the National Emergency Management Agency dived 100 times into the lake to carry out certain tasks, such as conducting measurements and attaching the corresponding rigging.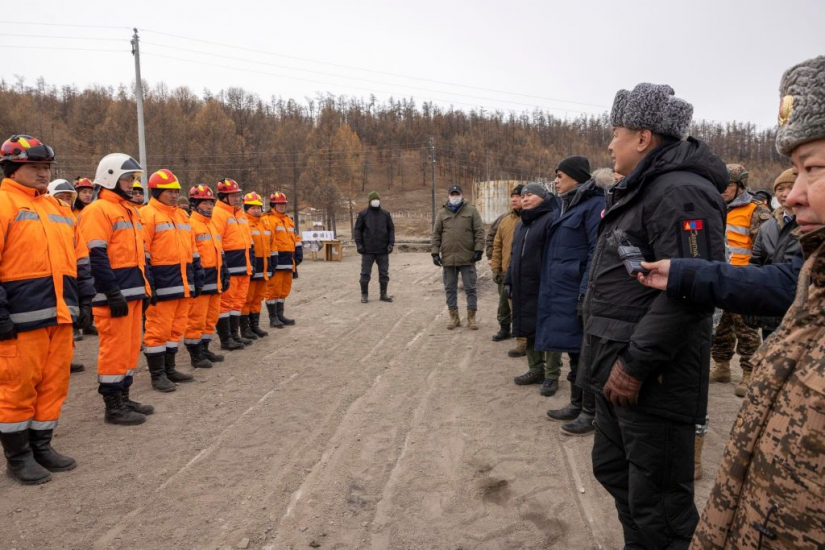 With a measurement of 43.3 m x 8.4 m x 5.7 m, the ship had accumulated 195.5 tons of clay alongside storing 1,176.51 tons of water. While pulling out the Sukhbaatar ship, it was possible for the ship to leak 400 liters of oil, which could have led to the pollution of 4.4 cubic kilometers of water in the lake.
Produced at the Soviet 'Krasnii Sormov' factory in 1954, the ship was used to transport oil and other goods and products between western aimags.