Mongolia-UAE Business Forum takes place
Economy
Ulaanbaatar /MONTSAME/ With the aim of expanding trade and economic relations between Mongolia and the United Arab Emirates, the Ministry of Foreign Affairs, National Development Agency, Mongolian National Chamber of Commerce and Industry and the Federation of UAE Chambers of Commerce and Industry co-organized the 'Mongolia-UAE Business Forum' on November 17. The event was attended by 40 Mongolian business representatives from Mongolia and 30 representatives from UAE.
At the forum, Member of the Parliament Kh.Bulgantuya delivered opening remarks and Director of MFA Department of Foreign Trade and Economic Cooperation G.Ulziisaikhan gave a presentation on opportunities for investment in Mongolia and major projects and programs of economic cooperation.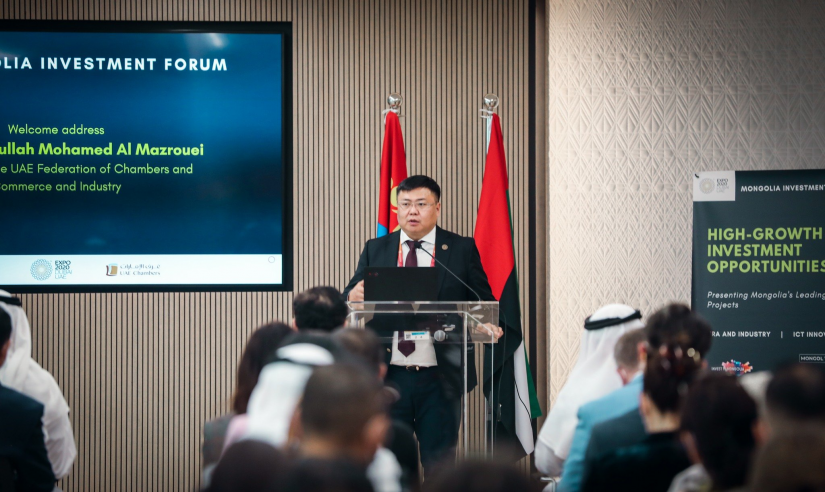 Moreover, MNCCI CEO T.Duuren outlined 20 economic expansion and infrastructure projects of the 100 projects and measures the Government of Mongolia is planning to implement, which the private sector could carry out in the near future.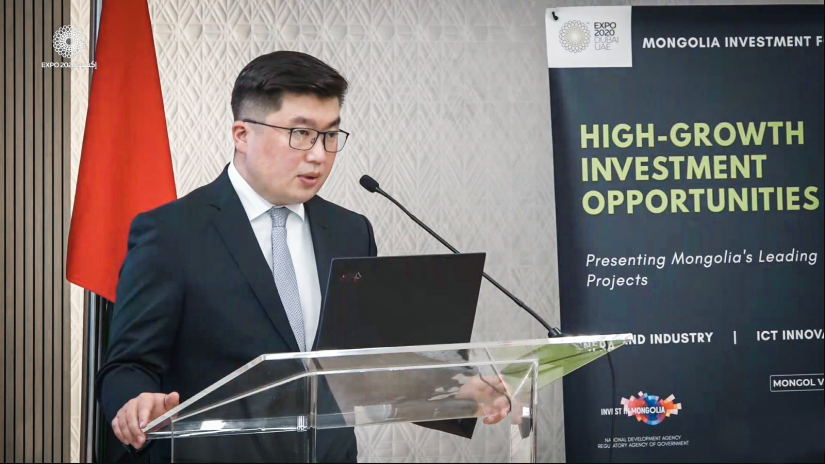 Erdenes Tavaltolgoi JSC's Head of Sales, Marketing and Transportation A.Chinzorig gave information on the company's 'A6-20' medium-term business plan and the ETT bond.
In the second half of the forum that focused on the sector of information and communications, companies expressed their interest in entering the global market. In particular, Mongol Valley LLC CEO B.Gabit, Infinite Solutions LLC's Head of Finances D.Bilguun, and the founder of Gerege Systems LLC N.Enkhjargal presented their products and services.
Business meetings were held to discuss in which sectors to expand economic relations and what projects to jointly implement during the forum, which was the first event aimed at increasing business partnerships, trade, and investments between the two countries.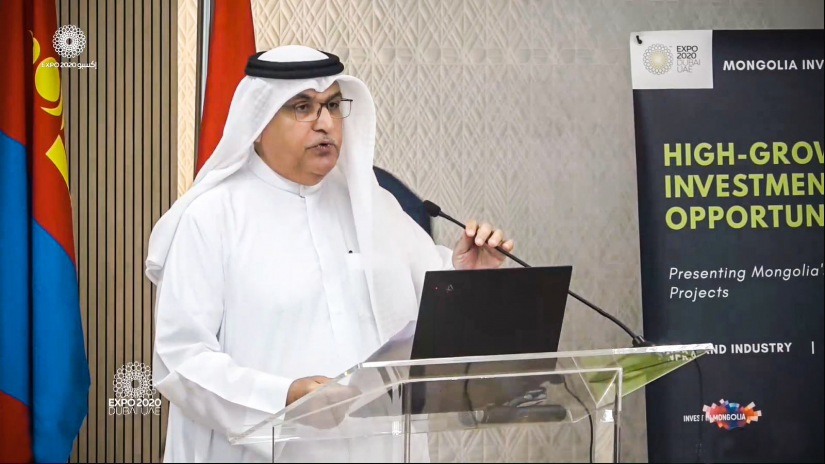 MNCCI President O.Amartuvshin emphasized that it is of great significance that the business forum is taking place during Expo 2020 Dubai, expressing his view that MNNCI has been assigned a leading role in realizing the investment projects.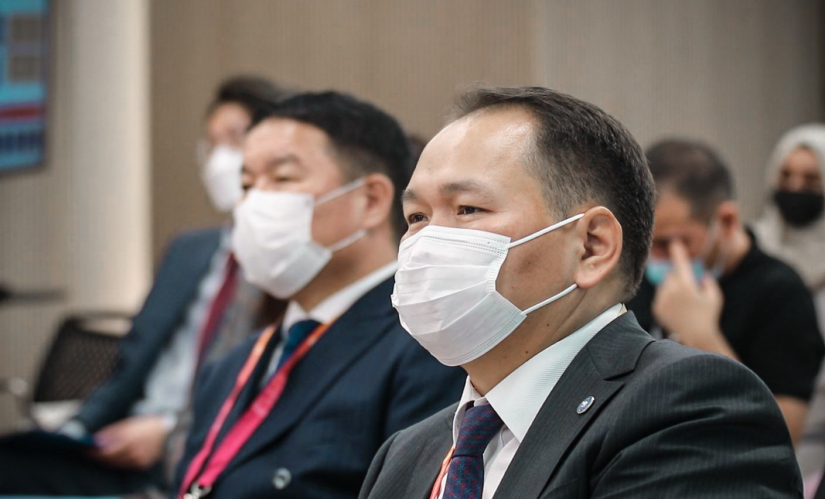 Mongolia cooperates with Dubai in the sectors of energy, environment, healthcare, and education. As of October 2021, trade between the two countries has reached USD 6.74 million and investment– USD 10 million.