Presidential advisors meet representatives of The Nature Conservancy and WWF
Environment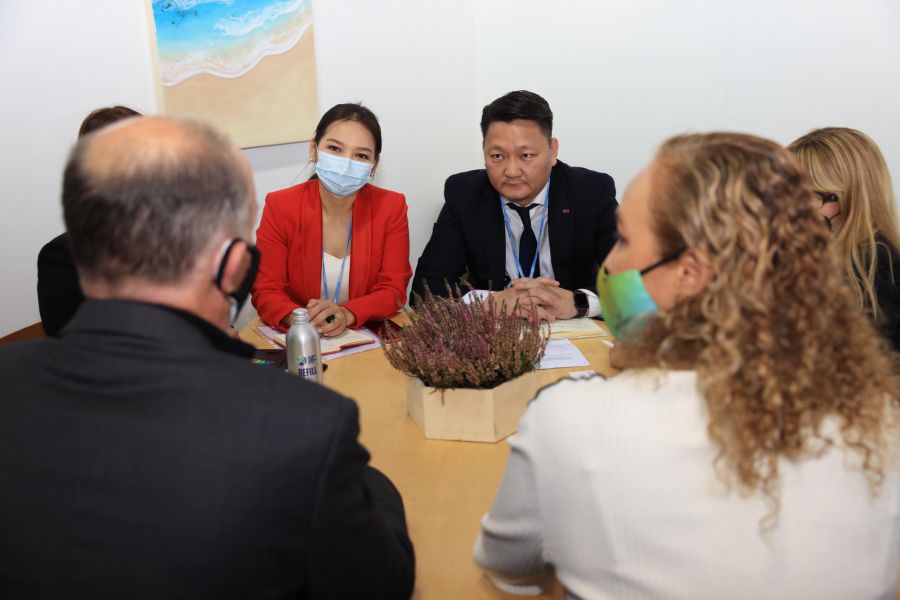 Ulaanbaatar /MONTSAME/ During the 26th UN Climate Change Conference of the Parties, Mongolian President's advisor on economic policy B.Davaadalai and advisor on environment and green development Ts.Purevkhuu held a meeting with Chief Executive Officer of The Nature Conservancy Jennifer Morris and representatives of the World Wildlife Fund (WWF). Mongolia has partnered with the organizations over the last more than 10 years.
At the meeting, the sides discussed the outcomes of projects and programs being implemented to evaluate ecological regions in Mongolia, protect biological species, take areas under special protection, ensure the participation of locals, and improve pasture and natural resource management.
The advisors conveyed the President's gratitude to the WWF for developing national programs on protected areas and biodiversity and particularly planting 212.5 thousand trees as part of the 'Tree retains water-Water retains life' campaign during its operation in Mongolia since 1992. They also noted that Mongolia is giving special focus to taking effective actions against climate change and advancing global and regional efforts and discussed ways for closer cooperation.
The Mongolian side said the 'Billion Trees' national campaign has been launched to mitigate desertification and yellow dust storm and that the sides could work together in adopting other countries practices and creating a stable funding source within the framework of the campaign.
The sides exchanged views on the best approaches to green financing and other countries' practices following the organizations' initiative for a stable funding source for environmental protection and ways to cooperate in the efforts.