National committee in charge of climate change and reduction of desertification established
Politics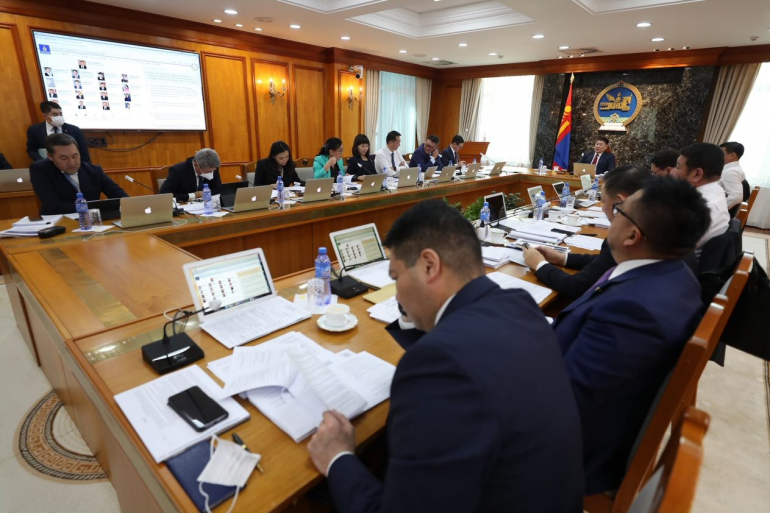 Ulaanbaatar /MONTSAME/. At the regular Cabinet meeting today on October 20, a National Committee in charge of climate change and reduction of desertification was established.

Headed by Prime Minister L.Oyun-Erdene, the Minister of Environment and Tourism and the Head of the President's Office will be serving as Deputy Heads of the committee. As Cabinet members are also involved in the committee as its members, correlation will be created between the sectors to ensure implementation of works.
During the press conference, Minister of Environment and Tourism N.Urtnasan said, "Nationwide assessment for desertification has been conducted five times so far. The assessment done in 2020 found that 76.9 percent of the country's total territory or 120.3 million hectares of land has been affected by desertification. Out of the total area, 30 million hectares of land has been assessed to be strongly desertified. Mongolia joined the UN Convention to Combat Desertification in 1996, and the Paris Agreement under the United Nations Framework Convention on Climate Change in 2015. Thus, it was considered necessary to establish the committee in order to fulfill obligations and reach policy objectives. On the other hand, the committee is necessary for focusing on issues related to financing and organizing works in the framework of implementing the One Billion Trees nationwide campaign in phases until 2030.
The committee will convene quarterly to ensure correlation between works being carried out to reduce desertification and soil pollution.
As of today, there are 9.2 million saplings ready to be planted nationwide. Thus, as 100 million seedlings are necessary for each year until 2030, a working group has also been established to support the operations of sapling farms through measures such as issuing loans and providing incentives in order to increase resources by tenfold.