Sustainable Resilient Ecosystem and Agriculture Management project launches in Selenge aimag
Environment
Selenge /MONTSAME/. On October 19, the Sustainable Resilient Ecosystem and Agriculture Management (STREAM) project was officially launched. The STREAM project aims to increase the capacity of local communities to implement innovative and sustainable long-term landscape management to address food system challenges and climate stresses.

The project is planned to be implemented in Yuruu, Javkhlant, and Mandal soums in Selenge aimag, and Binder, Bayan-Adarga, and Umnudelger soums in Khentii aimag until 2024. Jointly financed by the European Union and the German Federal Ministry for Economic Cooperation and Development (BMZ), the project is being co-implemented by the German Corporation for International Cooperation (GIZ) and the UN Food and Agricultural Organization (FAO).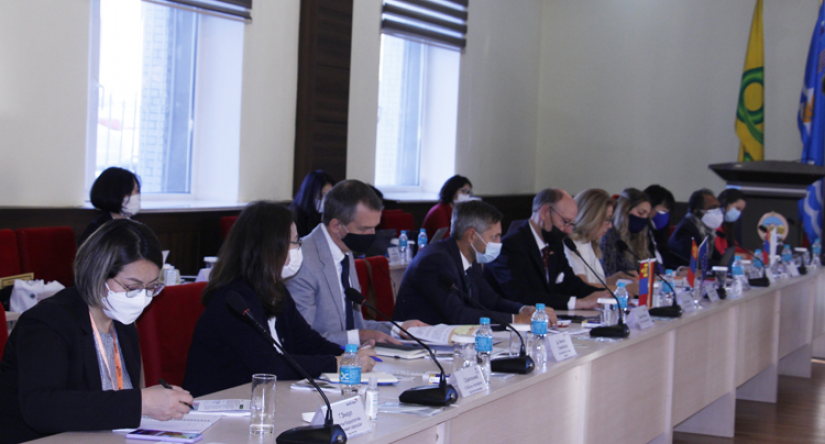 During the meeting held in Selenge aimag, discussions took place on priority areas for the project activities, correlation, and further cooperation. Furthermore, the local governing body expressed comprehensive support for the project's implementation.
In the framework of the event, Ambassador of the European Union to Mongolia Axelle Nicaise, Deputy Minister of Environment and Tourism Ts.Batbayar, Ambassador of the Federal Republic of Germany to Mongolia Jörn Rosenberg, GIZ Country Director Daniel Passon, FAO Resident Representative Vinod Ahuja, Head of Mission at Caritas Czech Republic Jana Zilkova, National Director of World Vision Mongolia B.Bolortsetseg, and KfW representatives did a working visit in Selenge aimag.