Asia Pharma LLC joins 'Blue Ribbon' programme
Economy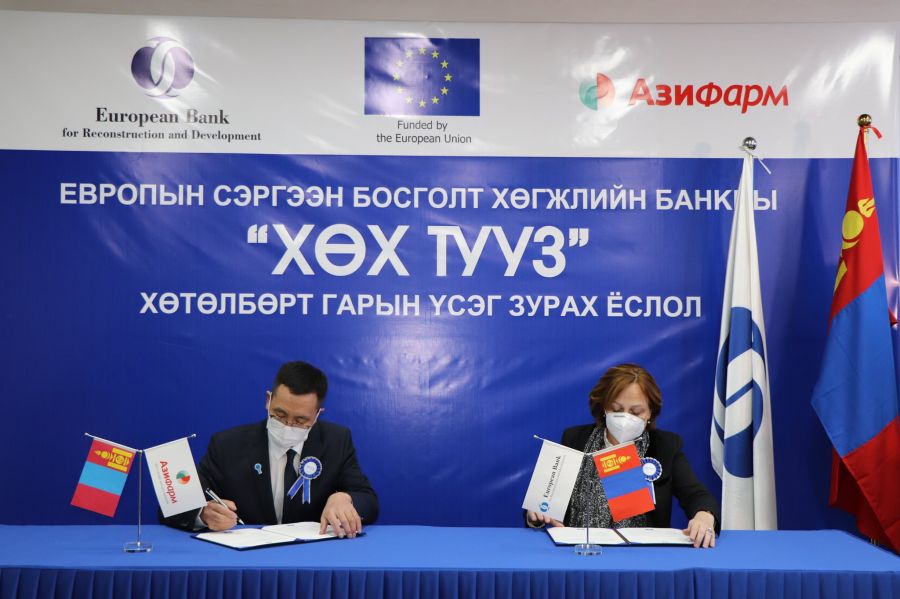 Ulaanbaatar/MONTSAME/. On October 14, the EBRD welcomed Asia Pharma LLC to the 'Blue Ribbon' programme. With their entry into the programme, Asia Pharma LLC became the 59th company to join the Blue Ribbon globally and 4th
from Mongolia.
Zsuzsanna Hargitai, the EBRD's Managing Director of Central Asia, and Bayarjargal G, CEO of Asia Pharma LLC, have signed the letter of 'Blue Ribbon' programme and H.E. Axelle Nicaise, EU Ambassador-designate to Mongolia has participated and congratulated Asia Pharma on their new venture.
The aim of the 'Blue Ribbon' programme is to enhance and improve a member company's corporate governance, financial and structural management, thus providing support in achieving their strategic goals. With the Blue Ribbon signing, Asia Pharma plans to redefine its strategic target, host international advisory projects to facilitate latest industrial best practices and receive additional funding.
The EBRD and the EU supports and implements numerous projects in Mongolian as per its mission to develop local business sectors. As a part of this wide-ranging mission, for the next 5 years, the Blue Ribbon programme will have three phases in its implementation.
Source: EBRD in Mongolia