M.Lkhagvagerel wins Mongolia's first world championship medal in heavyweight wrestling
Sports
Ulaanbaatar /MONTSAME/. On October 3, IM M.Lkhagvagerel has won the bronze medal in the men's 125 kg weight class at the World Wrestling Championship taking place in Oslo, Norway from October 2 to October 10. It is the first ever time for a Mongolian wrestling athlete to win a medal from the 125 kg weight class.

Despite losing to Geno Petriashvili of Georgia with a score of 11-1 in the 1/8 stage, he was able to grab a win over Johannes Ludescher of Austria by 4 points in the repechage stage. As for the bronze medal match, he faced off against Oleg Boltin of Kazakhstan who was named as this year's freestyle wrestling champion of Asia.
In the first round, his opponent won the first 2 points of the match with a takedown 55 seconds into the match. Shortly after, Lkhagvagerel was able to score 2 points with a takedown that fed into a leg lace, earning him a total of 4 points. Despite losing a single point to the Kazakh wrestler due to passivity in the second round, he was able to take back the lead by pushing his opponent out of the ring, winning the bronze medal match with a score of 5:3.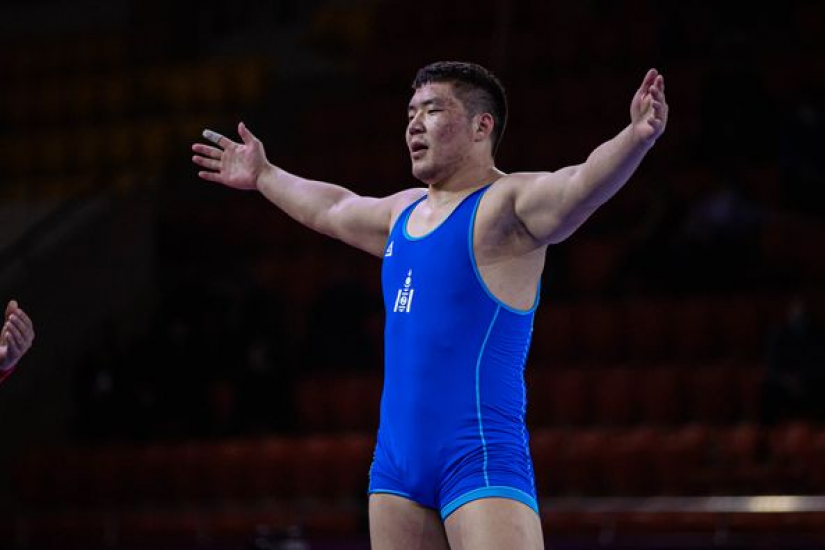 Previously in the heavyweight class, IM J.Chuluunbat competed at the World Championships in Baku, Azerbaijan in 2011, and Las Vegas, U.S. in 2015, and N.Zolboo qualified for the bronze medal match at the world championship tournament held in Paris, France in 2017.
With this, M.Lkhagvagerel was able to win Mongolia's first medal in the 125 kg weight class, coming off of a 5th place finish at the Tokyo 2020 Summer Olympics.