Project on improving adaptive capacity to climate change to be implemented in four aimags
Environment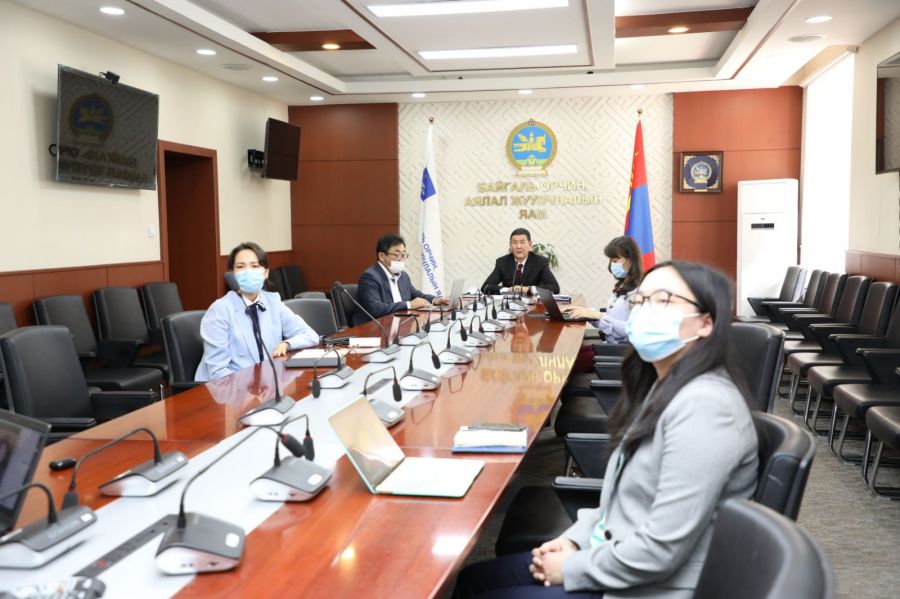 Ulaanbaatar /MONTSAME/. The 'Improving Adaptive Capacity and Risk Management of Rural Communities in Mongolia' project has been launched. With a grant of USD 23.1 million by the Green Climate Fund (GCF), the project will be jointly implemented by the Ministry of Environment and Tourism, Ministry of Food, Agriculture, and Light Industry, and the United Nations Development Programme in the aimags of Dornod, Sukhbaatar, Zavkhan, and Khovd.

At the first project meeting, Minister of Environment of Tourism N.Urtnasan said, "Our country is currently considered as one of the 10 countries that are the most sensitive to climate change. In the last 80 years, the average temperature has increased by 2.25°C, with annual precipitation decreasing by about 8 percent which has become a factor for 76.9 percent of the country's total territory to succumb to desertification and soil degradation."
Due to climate change, aridity has increasingly become a problem alongside various other consequences such as deteriorating ecosystems, increasing frequency of natural disasters, and negative impact on herders' livelihoods. A study has also found that the number of livestock in Mongolia has grown threefold, exceeding the carrying capacity of pastures in the last 30 years.
As a result, the country is faced with the necessity to reduce desertification and soil degradation, protect biodiversity, and support herders' livelihood by creating a system to develop sustainable management in the livestock sector, and improve adaptive capacity. Planned to be implemented until 2028, the project is expected to make significant contributions in resolving the pressing issues.