Mongolia adopts seventh Amnesty Law
Politics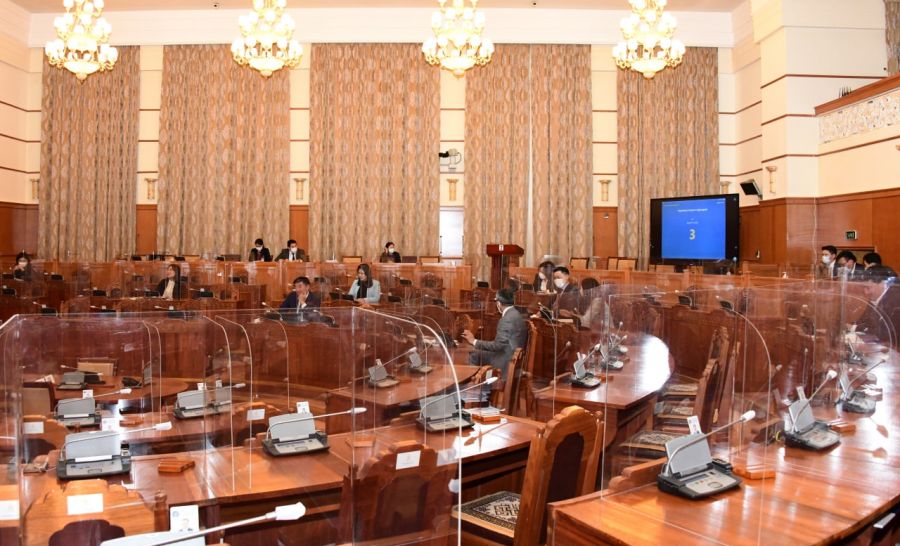 Ulaanbaatar /MONTSAME/. At the plenary session dated July 02, Parliament of Mongolia, the State Great Khural, adopted the Amnesty Law with 49 members of the parliament in attendance voted in favor.

The Constitution of Mongolia, in its provision No. 25, grants the exclusive right to the State Great Khural to issue acts of amnesty. The Mongolian parliament has adopted amnesty laws a total of six times in 1991, 1996, 2000, 2006, 2009 and 2015.
The law is approved in the year commemorating the 2230th anniversary of Foundation of the first Mongolian Statehood and 100th anniversary of People's Revolution of Mongolia.
The one-time amnesty law enters into force on July 6, 2021, and excludes 38 types of crimes and offences, including crime on money laundering, terrorism financing, proliferation of weapons of mass destruction, tax avoidance and violent crimes, drug-related crimes, environmental crimes, sexual assaults, crimes against children, and corruption crimes.
The seventh amnesty law of Mongolia will lead to release of around 3.6 percent of all prisoners and replace of 8.9 percent of prison sentences with restrictions to movement, 2-year reduction in 4.5 percent of prison sentences. Beginning July 6, 157 male prisoners and 3 women prisoners will be released from prison as a result of this law, and another 1,130 prisoner will have their prison sentence change to restrictions to movement, says Minister of Justice Kh.Nyambaatar.
At the July 2 plenary session, Parliament Speaker G.Zandanshatar highlighted that the approval of the amnesty law is the proof of humanitarian practice and implementation of the rule of law. He continued "The law is adopted to implement the call issued by the World Health Organization and the Office of the United Nations High Commissioner for Human Rights to reduce the volume of restrictions of personal liberty and detention as well as the number of prisoners as much as possible, and to grant mercy for those who committed non-serious and minor violations, older age people, people with chronic diseases, women and children amid the ongoing COVID-19 pandemic."
Moreover, a large number of people being detained at prison and detention centers impose additional risks to the transmission of coronavirus and health of the prisoners. Mongolia's Human Rights Commission forwarded a proposal to grant amnesty to male prisoners above 60 years old and female prisoners aged above 55 years old, lactating women, people with disabilities and teenagers based on their time served and behavior.
The 2021 amnesty law also shows one-time amnesty for people who have unpaid fines on traffic tickets and for people who had their driver's license suspended. It allows drivers who owe unpaid fines accrued due to traffic offenses to reduce those fines by 50 percent only on the condition that they have paid the remaining 50 percent off. Drivers whose licenses were suspended before June 24, 2021 are also entitled to have their license recovered with this law.