Ministry of Finance promoting transparency and efficiency initiatives
Politics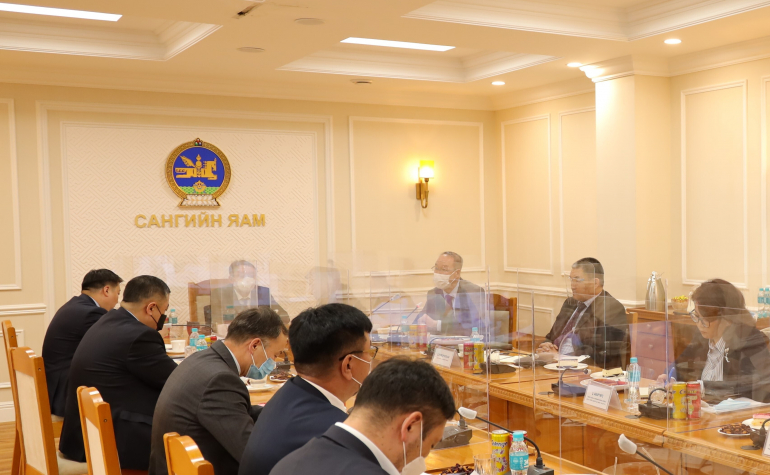 Ulaanbaatar /MONTSAME/. Within the framework of the 'Ertech Mongol' program (meaning 'Early Mongolian' in Mongolian), the Civil Service Council of Mongolia is organizing a series of meetings and discussions with government ministries to implement civil service reform in public sectors, define partnerships and planning between government ministries and agencies, and to avoid gaps in the reform framework.

On June 15, the Civil Service Council hosted a meeting with the Ministry of Finance and tow other organization operating under the ministry – the General Administration of Customs and General Department of Taxation. At the meeting, representatives from the organizations reported on the ministry's recent efforts to improve efficiency and transparency, such as staff efficiency and electronic data system reform.
"Integrating the civil service payroll system with human resource management and databases has been a significant step in streamlining appointments and payroll. We will further strengthen cooperation for successful work on big data projects, such as updating data and increasing database circulation, the use of technological advances, development of merit principles and a promotion system, and the sustainable employment of qualified professionals," said B.Baatarzorig, chairman of the Civil Service Council.