Daily coronavirus cases rise to record 1,622, with eight deaths
Society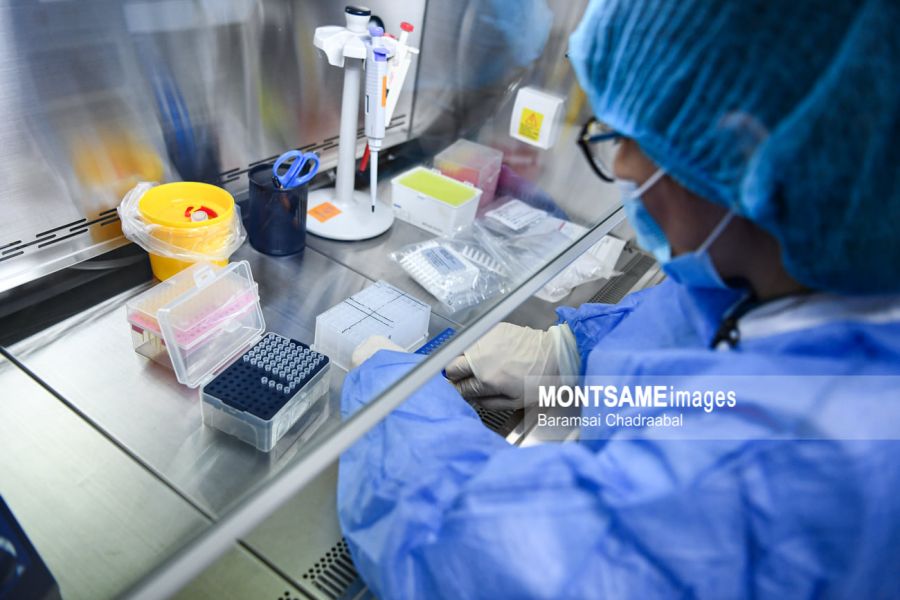 Ulaanbaatar /MONTSAME/. Daily COVID-19 press briefing for today, June 11, by the Ministry of Health, reported that 1,622 new coronavirus cases were detected after a total of 10,653 PCR tests were performed nationwide in the past 24 hours.

In specific, 1,100 new cases were confirmed in Ulaanbaatar city and 491 cases were detected in rural regions, including Orkhon, Darkhan-Uul, Bulgan, Selenge, Khuvsgul, Khovd, Tuv, Arkhangai, Tuv, Khentii, Dornod, Dornogobi, Uvurkhangai, Bayankhongor, Uvs, Bayan-Ulgii, Zavkhan and Gobi-Altai aimags. In addition, 30 coronavirus cases were confirmed in 30 passengers on a charter flight arrived in Mongolia from Afghanistan on June 4.
As a result, the nationwide infection tally is now 72,104, with the cases registered in the capital city grown to 62,382.
In the last 24 hours, 684 coronavirus patients were recovered, making the number of COVID-19 recoveries 56,253. As of June 11, a total of 7,498 coronavirus patients are being treated at more than 50 hospitals and clinics in Ulaanbaatar city and the rural aimags. Among them, 138 patients' health are in serious conditions, reports the National Center for Communicable Diseases (NCCD), the primary healthcare organization in the country responding to the pandemic. Another 7,988 patients who are experiencing mild symptoms are being treated at home under surveillance of family health clinic while taking home isolation precautions.
NCCD also reported eight new COVID-19 related deaths, raising the country's death toll to 342. The casualties are COVID-19 patients aged between 44 and 82 years old, who were staying under coronavirus treatment.
As of June 11, a total of 1,887,425 people have received the first dose of vaccines against COVID-19, equal to 91.3 percent of the nationwide vaccination target – 2,067,292 adult populations or 60 percent of the total population of Mongolia. Among them, 1,621,046 people or 78.4 percent of the vaccination target have gotten their second shots.
Since the vaccine rollout was launched in February 2021, nearly 100 percent of the total adult population of Ulaanbaatar city or 959,984 people have gotten the first shot of COVID-19 vaccines, and 827,433 people /89 percent of the target/ in the capital city have been fully immunized. In rural regions, the number of the fully vaccinated people is at 793,613 and the partially vaccinated - 927,441.
The government of Mongolia has collected a total of 4,749,160 doses of vaccines, including AstraZeneca, Sinopharm, Sputnik-V and Pfizer-BioNTech through procurement and international assistances. The government is working towards fully immunizing Ulaanbaatar city's adult population before June 15, 2021.