Council under Parliament Speaker meets
Politics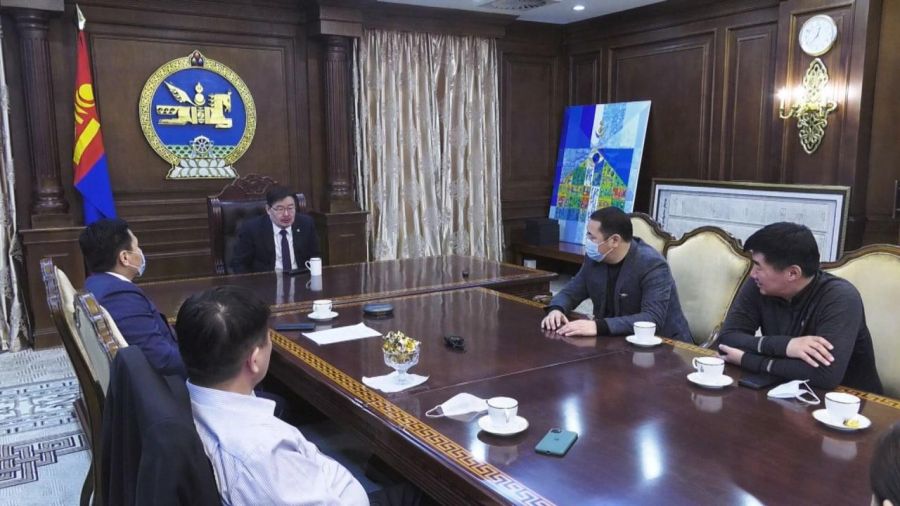 Ulaanbaatar /MONTSAME/. The Council under the Chairman of the State Great Hural (Parliament) met on February 23, 2021. The Council members exchanged views on the activities of the Standing Committees and Working Groups during a period of time when the proceedings of the Parliament is currently suspended until March 15th.
During the meeting, Vice Chairman T.Ayursaikhan, head of a working group to oversee implementation of the Parliamentary Resolution No.92 "Securing Mongolia's interest in Oyu Tolgoi mine", briefed on the working group undertakings. Within the framework of the working group, 7 sub-working groups were formed and secretaries were appointed, said MP T.Ayursaikhan.
Then, they exchanged views on preparations for the implementation of the Law on Courts, which was approved during the autumn session. The law will come into force on March 1, 2021. Therefore, the Chair of the Standing Committee on Legal Affairs, MP S.Byambatsogt, stated that if necessary, the Standing Committee on Legal Affairs would be convened to review the preparation works.
Moreover, Chair of the Standing Committee on Environment, Food and Agriculture, MP Kh.Bolorchuluun uttered to call the Standing Committee meeting within this week to hear the relevant Minister report and to discuss preparations for spring planting.
Press and Public Relations Department of the State Great Hural