Mongolia and Turkey to activate cooperation in air transport and tourism
Politics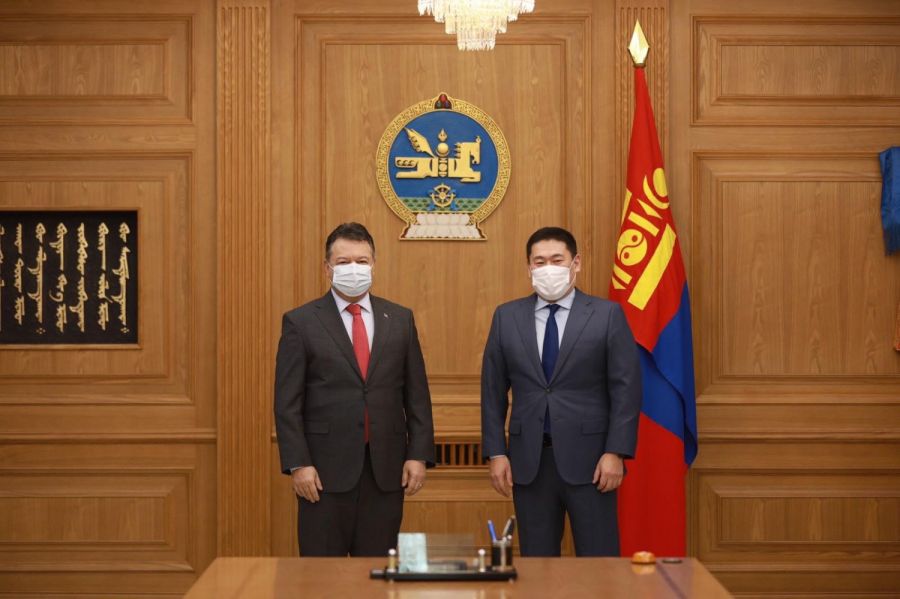 Ulaanbaatar /MONTSAME/ On February 18, Prime Minister L.Oyun-Erdene received Ambassador Extraordinary and Plenipotentiary of the Republic of Turkey to Mongolia Ahmet Yazal.
Noting that bilateral relations and cooperation have been actively developing in numerous areas, the sides agreed to attach special attention on increasing bilateral trade and activating cooperation in tourism and air transport.
In his address, PM L.Oyun-Erdene said that Mongolia set a goal to curb the outbreak of the pandemic in the country, foster the economy and business and shift to normal life like other countries combating the pandemic and it is implementing "One door-One test" campaign. The Government has approved a 10 trillion comprehensive plan to protect citizens' health and recover the economy. Public vaccination against the coronavirus infection from February 23, 2021, will allow to open air transport between Mongolia and Turkey and activate tourism sector.
In his turn, Ambassador Ahmet Yazal said " Negative effects of the coronavirus pandemic have become a pressing issue for world countries. It can be seen that the Mongolian Government is taking proper and effective measures to overcome the risk of the pandemic. The two countries renewed air transportation agreement in 2019. "Turkish Airlines" Company has re-opened its flight destinations to over 100 countries. It plans to operate direct flights twice a month to Mongolia beginning from April and more direct flights in the future. We also have interest to increase auto road transport and import products such as skin and leather. Within the framework of historical and cultural relations, many works have been planned such as to conduct joint exhibitions in Turkey, preserve monuments and establish a museum."
At the end of the meeting, the sides emphasized they are fully hopeful that Mongolia-Turkey relations would advance to a new level.