Fourth human rights dialogue between Mongolia and EU takes place
Society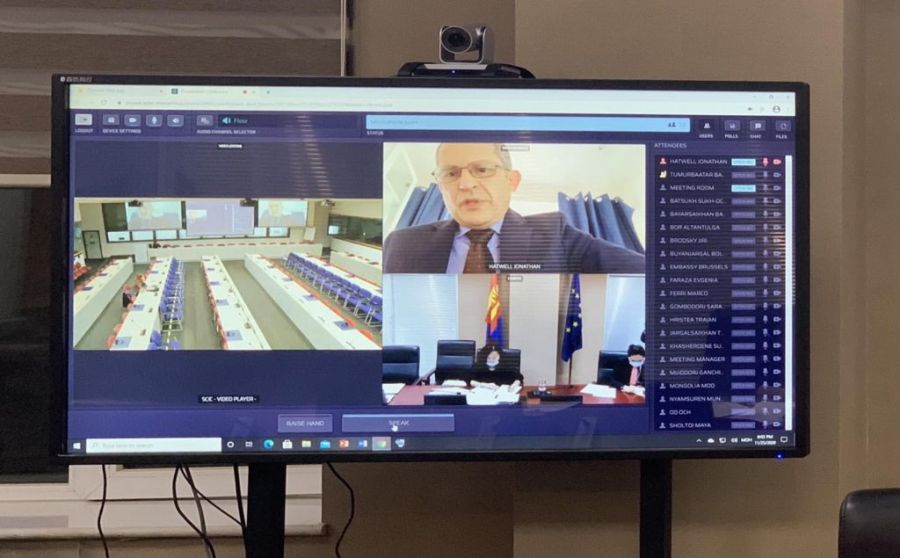 Ulaanbaatar /MONTSAME/ The fourth human rights dialogue between Mongolia and the European Union was held virtually on November 25. The dialogue was co-chaired by Ts.Navchaa, Head of Human Rights Office of International Treaties and Law Department of the Ministry of Foreign Affairs and Mr. Jonathan Hatwell, Head of the 4th Asia-Pacific Division of the European External Action Service. Representatives from the Ministries of Justice and Internal Affairs, Finance, Labor and Social Protection and Defense also took part in the meeting.
The two sides exchanged views on wide spectrum of topics, including achievements made in human rights field since the previous meeting, ensuring human rights, labor rights, judicial independence, freedom of speech, right to protest, right to practice his or her own religion or no religion, child rights and the rights of people with disabilities as well as naturalizing human right-based approach in business, COVID-19 impact on human rights and how to overcome it.
Outcome of the human rights dialogue will be presented at the regular meeting of Mongolia-EU Joint Committee on Cooperation to take place next month.