Cabinet meeting news in brief
Society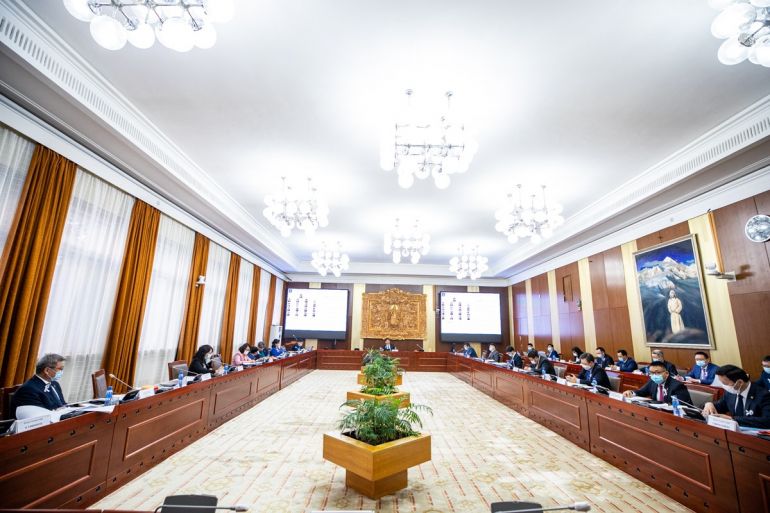 Ulaanbaatar /MONTSAME/ Following decisions were made at the Cabinet meeting dated November 25:
- A regulation on disaster risk assessment was renewed and approved. The regulation includes risk assessment categories, purposes to make general and detailed assessment, full rights of assessment maker and customer and the number of disaster types for assessment by legal man that holds special permission.
- The 20thJoint Committee Meeting between Mongolia and the European Union will be held virtually on December 3, 2020. It is expected that the sides to share views on the matters, including realization of projects and programs, continuing of involvement in official development aids, increasing number of Mongolian students, researchers and scientific institutions in education, cultural and scientific scholarship programs as well as establishing an agreement to ease conditions for citizens to travel to EU member states.
- The Cabinet approved guidance for Mongolian delegation who will attend the 7th meeting of Mongolia-India Joint Committee on Cooperation to be held online on December 3, 2020. Delegates of the two countries will discuss about forwarding and developing bilateral cooperation in the areas of politics, security, defense, trade, economics, investment, education, culture and science.
- The 23rd meeting of Mongolia-Russia Intergovernmental Commission on Trade, Economic, Scientific and Technical Cooperation will take place on December 7, 2020. It is planned to discuss bilateral cooperation in trade, economic, infrastructure, transport, energy, agricultural and humanitarian sectors. In particular, the sides will talk over announcing 2021 as Year of Trade and Economic Cooperation, organizing series of events themed "Mongolian-Russian Initiative-2021", continuing a program for making livestock healthy and increasing assets of Ulaanbaatar Railways joint venture.
- The Cabinet resolved to grant 'Best Innovative Product' award to Eco binding agent by Bargil Tech LLC, and 'Best Innovative Service' award to World Plus Application by World Plus Digital LLC.