Erdenet Mining Corporation reports net profit at MNT 353 billion in 2020
Economy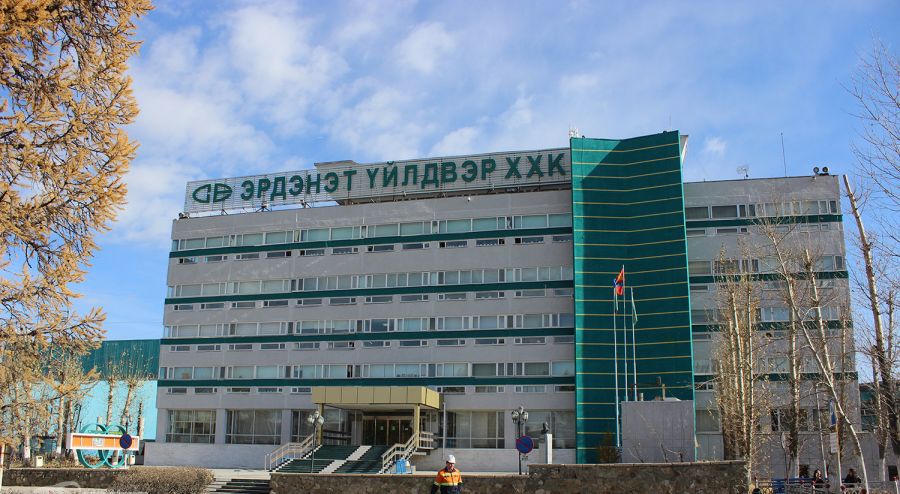 Ulaanbaatar /MONTSAME/. At today's cabinet meeting, Minister and Chief of Cabinet Secretariat L.Oyun-Erdene presented about the emergency regime performance and results set on Erdenet Mining Corporation and Mongolrostsvetmet LLC, the state-owned enterprises.
The emergency regime was set at Erdenet Mining Corporation and Mongolrostsvetmet LLC by the government in March 2019, and extended twice in September 2019 and April 2020 by six months respectively to ensure no interruptions in their operations.
At the cabinet meeting, the state-owned companies were praised for its efforts to maintain continues and normal operations throughout the duration of emergency regime, improving the workplace accountability and financial disciplines and increasing their net profits, tax payments and investments.
In 2019, the Erdenet Mining Corporation increased its sales revenue by MNT 119.5 billion, earning net profits of MNT 516.8 billion and contributing MNT 961.8 billion to the state and local budgets.
In the first three quarters of 2020, sales revenue of the Erdenet Mining Corporation was grown by MNT 198 billion, with net profit of MNT 353.3 billion and paid MNT 811.5 billion for taxes.
As for Mongolrostsvetmet LLC, its sales revenue jumped by MNT 56.5 billion and net profits totaled MNT 34.6 billion, paying MNT 33.4 billion in taxes. In the first three quarters of this year, Mongolrostsvetmet's sales revenue rose by MNT 28.7 billion, net profits reached MNT 24.4 billion, and MNT 30.8 billion was paid for tax payment.