Aldar Tanan Garid becomes back-to-back champion
Sports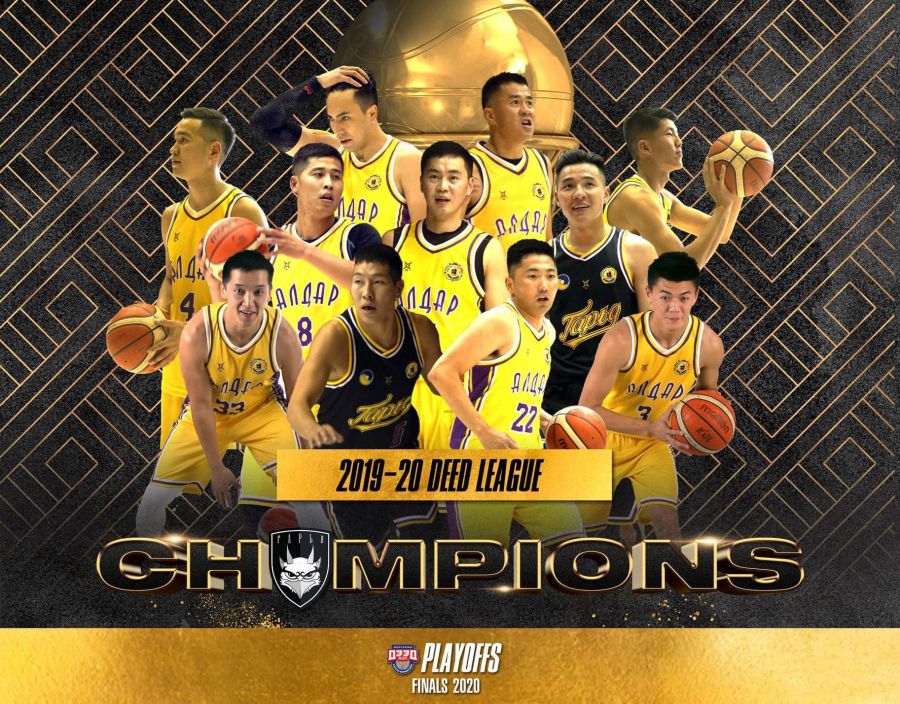 Ulaanbaatar /MONTSAME/. Deed League which has been suspended for almost 8 months in prevention of the global outbreak of COVID-19 pandemic made its return in September according to the decision made by the Mongolian Basketball Association (MBA).
The league has been continued without any legionnaires this year due to travel restrictions, which gave the fans an opportunity to see who the strongest all-Mongolian team.
The long-waited finals series started between the league's most contested rivals – 6-time champions SBL Khasiin Khuleguud and the title-defender – Aldar Tanan Garid.
Heading into their 8th MBA Finals appearance, SBL Khasiin Khuleguud had a mission to take down Aldar Tanan Garid to take revenge for their loss in the Game 7 of 2018-2019 MBA finals. On the other side, the basketball enthusiasts strongly doubted Tanan Garid, who lost their strong legionnaires this year due to abovementioned reason, to win the series.
However, Tanan Garid's individual skills, defense, rotations, most importantly – chemistry bested their rivals and crowned them with the title "back-to-back" champions. It took 6 games for the team to clinch this prestigious title.
The most heartwarming part of the finals was that the champions donated the whole cash prize to its player Nyambayar's father who is seriously ill, for his treatment.

Aside from the main event, the league's most influential players were named as followed:
Coach of the Year – D.Purevdorj, SBL Khasiin Khuleguud
Rookie of the Year – A.Enkhbaysgalan, 23 Storms
The 6th player of the Year – B.Мunkhbold, Aldar Tanan Garid
Defensive Player of the Year – O.Ochirbat, Erdenet Uurkhaichid
Most Valuable Player – A.Temuujin, Aldar Tanan Garid