Greater emphasis to be placed on effectiveness of environmental projects
Environment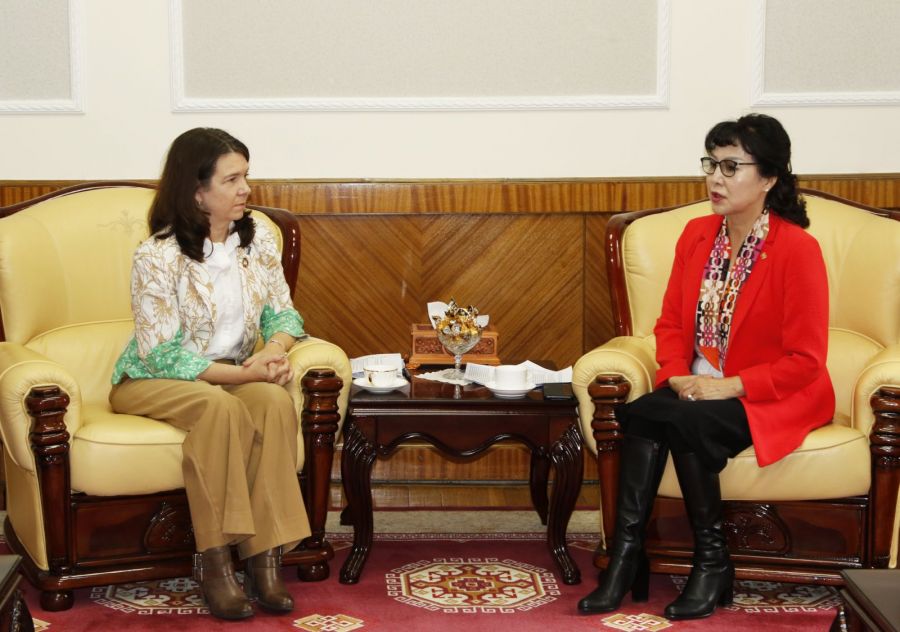 Ulaanbaatar /MONTSAME/ Minister of Environment and Tourism D.Sarangerel met with Resident Representative of the United Nations Development Programme (UNDP) in Mongolia Elaine Conkievich. The sides exchanged views on the progress of ongoing joint environmental projects and programs and ways to further expand bilateral cooperation.
Minister D.Sarangerel informed that the Government of Mongolia has identified 21 major actions for environmental protection and tourism development in its Action Plan for the next 4 years. "Specifically, it has plans for environmental rehabilitation enhancement and mitigation of desertification, air pollution, and climate change," she said, expressing pleasure to cooperate with UNDP in these efforts. "We will make every effort to effectively spend each and every cent of the funds provided to Mongolia for environmental projects and programs," the Minister added.
The sides also talked about how to strengthen the funding mechanism for implementation of environmental goals for sustainable development as well as the government policies on forest and water management, climate, biodiversity, air pollution and land degradation. They both agreed on the importance of informing the public of these activities and conducting more awareness raising activities.