81.3 thousand tons of hay prepared at national level
Society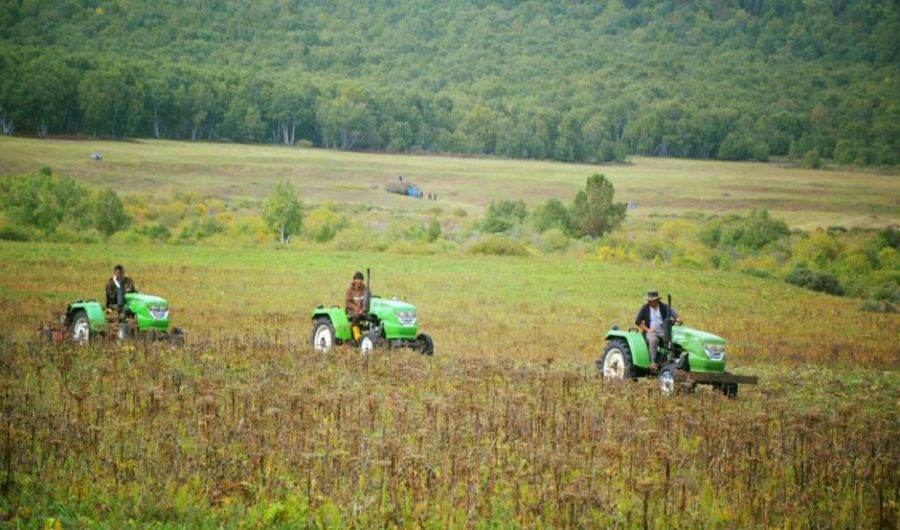 Ulaanbaatar /MONTSAME/ According to a report on progress of harvesting, 81.3 thousand tons of hay has been prepared on the national level as of the beginning of this month and it is a decreased performance by 167.5 thousand tons or 67.3 percent compared to the same period of previous year, reports the National Statistics Office.
Furthermore, 12.5 thousand tons of vegetable, 8000 tons of potatoes have been harvested and 0.2 thousand tons of fodder has been prepared. The amount of manually prepared fodder went down by 84.7 percent or 1000 tons, vegetable by 10.6 percent or 1.5 thousand tons and potatoes by 20.4 percent or 2000 tons respectively compared to the same period of last year.
The amount of harvested potatoes increased by 5.0-236.2 tons in Selenge, Khuvsgul, Dornod, Orkhon, Bayankhongor, Sukhbaatar and Gobisumber aimags compared to the same period of last year while its amount decreased by 1.0-1063.0 tons in Ulaanbaatar city and other aimags.