D.Altankhuyag: We have to found the National Ballet School using Cuba's experience
The Mongol Messenger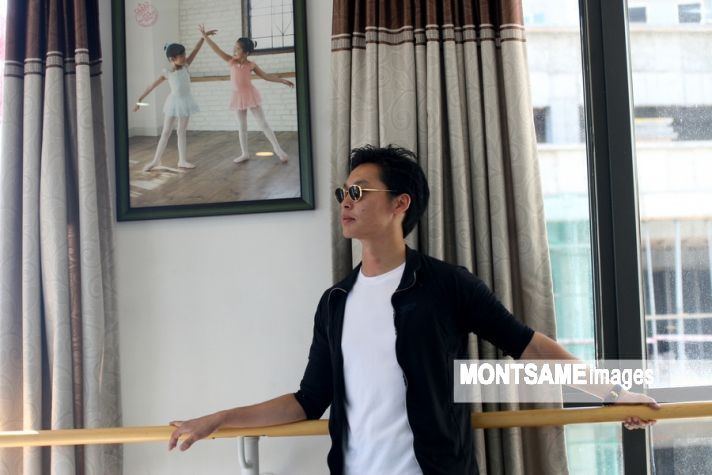 Ulaanbaatar /MONTSAME/ We interviewed one of the eight best ballet dancers in the world, State Honored Artist, Cultural Ambassador of Mongolia D.Altankhuyag who has been promoting his country in the world of classical arts. He represented Mongolia at the 50-year-old International Ballet Festival of Havana, dancing with a Cuban National Ballet ballerina.
-How did it feel to represent your country at the International Ballet Festival of Havana?
-It would be an honor for any ballet dancer to take part in that international festival. Professional dancers from 17 countries including Argentina, Belgium, Canada, Colombia, South Korea, Cuba, France, Mongolia, Mexico, UK, Spain, USA, and Russia participated in the event. During my stay in Cuba, I visited the Carlos Acosta Dance Academy and discussed the future ballet cooperation of the two countries. I also had a business meeting with Cuban Prima Ballerina Assoluta Alicia Alonso and visited the Cuban National Ballet School that has contributed to the development of ballet in almost every country. I am gratified to note here that Paris Opera Ballet Director Aurelie Dupont shared my thoughts on many things about our profession.
-Cuban ballet is renowned around the world. What do you think played the biggest role in the development of ballet art in the country?
-We have to learn from the country's experience in the art of ballet. While performing at 4 major theaters in Havana, I noticed that the country has been focusing on the promotion of the wonders of the art of dancing to its people. It was apparent from those engaged in classical and modern ballets telling the history of the country and the professional assistance provided for them. It was a major government policy for social well-being.
-What are your thoughts on the modern ballet development in Mongolia?
-It is my belief that what we have to do first of all is to establish the Mongolian National Ballet School. We have to have a place for teaching the exercises necessary for doing the dance. The establishment of an international-standard institution will surely be a great investment for the future of Mongolian ballet. Domestic and foreign activities are also important.
L.Tserenkhand: Cuban government scholarship is the pride of our school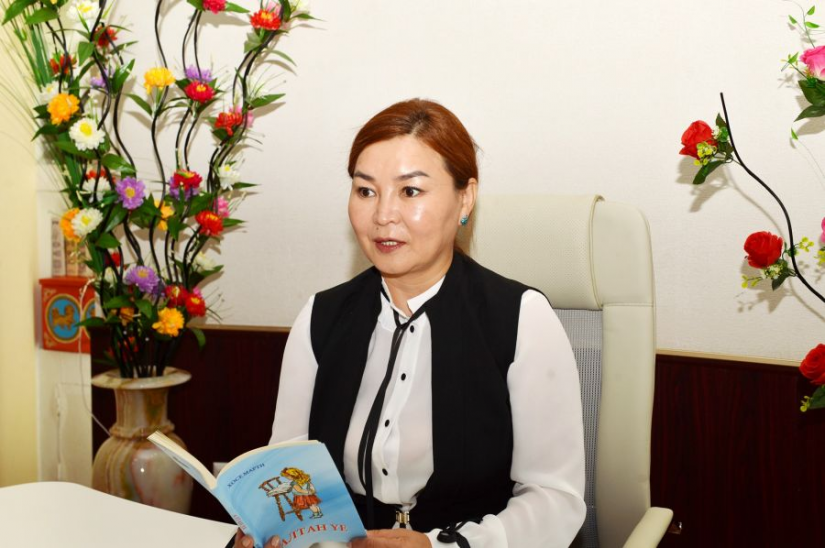 As per a decision of the People's Great Khural, the School No. 52 of Ulaanbaatar was named after Cuban national hero, poet Jose Marti a year after its establishment 47 years ago in 1973.
The name change aimed at strengthening the brotherly relations and cooperation with Cuba later has become a symbol of friendly cooperation between the two countries.
Every year, one or two students of the Jose Marti School No. 52 go to Cuba on a government scholarship. A total of 12 students have studied in the country so far. About the scholarship program, school director L.Tserenkhand said, "The Cuban government scholarship program is the biggest advantage we take much pride in. You can study there to become a world-recognized health professional, for example. So I greatly appreciate it on behalf of my students,"
Also, the school has started a tradition of commemorating the birthday of the person after whom it is named, Jose Marti, on January 28 every year in collaboration with the Embassy of Cuba in Mongolia.
"The 166th birthday of the Cuban national hero fell last year and our students commemorated the anniversary with Cuban Ambassador Raul Delgado on March 1, 2019. We also held a writing contest among students in upper grades, a singing contest among those in middle grades and a painting contest for elementary graders. We try to have different festivities every year as the anniversary celebration is of great importance to us. The school is very proud to be named after Jose Marti," added the school director.
Ambassador Extraordinary and Plenipotentiary of the Republic of Cuba to Mongolia Raul Delgado Concepcion attends the school's academic year opening ceremony and spring graduation ceremony every year and the Cuban Embassy officials lay wreaths on Cuban Independence Day and the birthday of late Cuban leader Fidel Castro
S.Undram: Cuba is my second home
Dermatologist, Master of Medical Sciences S.Undram studied at the University of Medical Sciences of Havana from 2003 to 2010 on a government scholarship and graduated with a red diploma. She pursued her master's degree in Taiwan and studied dermatology in Japan after her dermatology studies at the Mongolian University of Medical Sciences (MNUMS).
She has been working as a dermatology teacher at MNUMS and a dermatologist at the National Dermatology Center since graduation. "Refreshing sea breezes of a sunny day come to my mind at the thought of the country. Cubans welcomed me with great hospitality. I remember strangers calling me Sunny and Princess. The country of open, humble, and friendly people feels like a second home to me," she said.
Mongolians usually ask if I am a dentist when I say I graduated in Cuba, maybe because a large number of scholarships are offered for the course. Medical Sciences and biotechnology are highly developed in the country. You can study there to become a medical doctor, like me, or a veterinarian and other professionals. Cuban higher education program in medical sciences allows students to obtain practical knowledge from early on. Theoretical knowledge is provided in the first and second years and starting from the third year the future professionals apply their knowledge in practice at hospitals under the supervision of their teachers. The patients also consent to the service of a student or an intern. These are the reasons why I chose to study there, she added.
Many students from around the world study in the country and those young people with different languages and cultures live together in a dormitory. This allows them to learn from one another.
Incidentally, the government scholarship to Cuba covers tuition, room, and board.