SEC to provide financial aid to shelters for victims of domestic violence
Society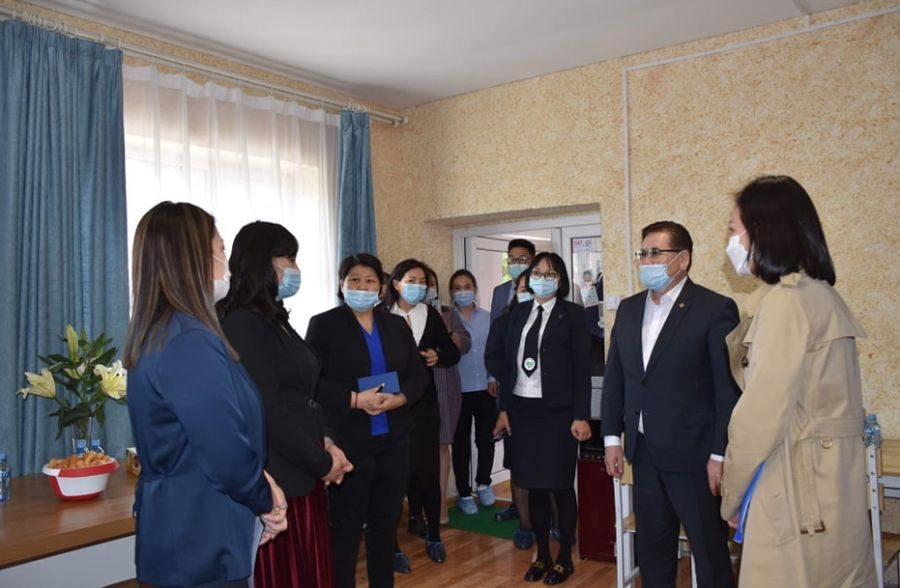 Ulaanbaatar /MONTSAME/ On June 3, Deputy Prime Minister U.Enkhtuvshin together with other officials got acquainted with activities of shelters for victims of domestic and sexual violence and one stop service centers and resolved to provide assistance of MNT 100 million from citizens' donation made to the State Emergency Commission.
A total of 15 one-stop service centers and 14 protection centers are operating in Mongolia. The protection centers receive victims for 24 hours and render 7-8 types of services such as psychological therapy, general education classes, medical examination and legal advice. Particularly, one-stop service center in Khan-Uul district receives 15 victims. As of yesterday, June 3, there were a total of nine children whose parents are dependent on alcohol.
During the visit at the center, Head of the Department of the Ministry of Labor and Social Protection N.Bayarmaa stressed that although the victims of domestic violence stay in the shelters and receive services for a week to three months period, there are necessary cases that need protection up to one year. In particular, due to the long term of court proceeding for resolving the issues of victims of domestic violence, the protection centers keep some victims of domestic violence stay there until taking next measures such as sending the victim back to his/her family or transfer them to nursing home.
After becoming familiarized with operations of the centers, Deputy PM U.Enkhtuvshin said that firstly, it is necessary to set standard for full-time specialists who work at child protection center. The centers also must have vacancies for required positions such as cook, psychologist, lawyer, physician, servant and guardian. Moreover, it needs to increase the number of child protection complex across the country, especially in Ulaanbaatar city."