The knife of the Durvud Dalai Khan
Art & Culture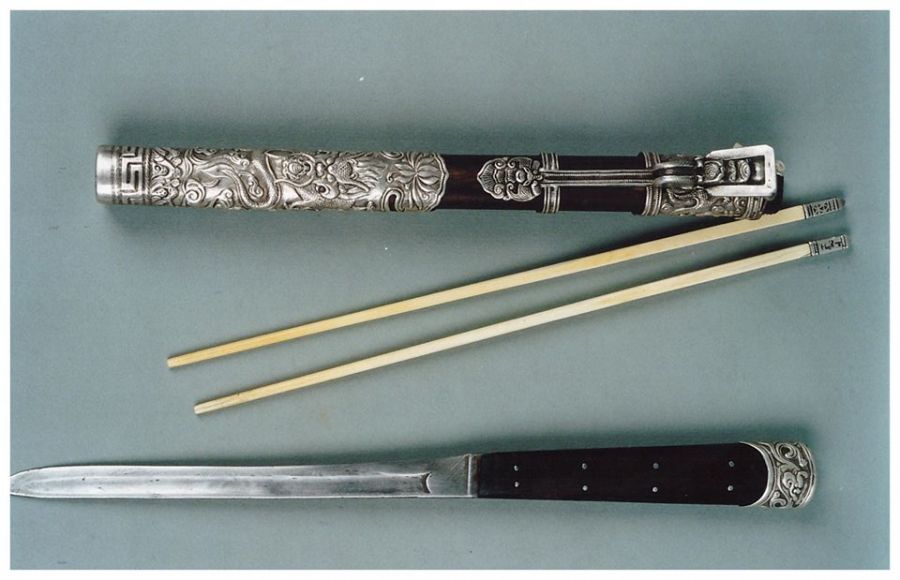 Uvs /MONTSAME/. Some items that were used by Durvud Dalai Khan Tumendelgerjav, who is a historical figure that made highly significant contributions to the independence of Mongolia and national renaissance, are currently being kept at the Museum of Uvs aimag.

For instance, the knife shown in the picture was crafted with the perforation technique. As for its sheath made of sandalwood, two dragons were carved and a dragon head was embossed at its upper part after coating it in silver. The set also has a pair of chopsticks made of elephant bone with a silver band at the top.
Alongside being made of a certain type of sandalwood, the bottom part of the knife handle was coated with silver then carved with a floral pattern. The knife also has the Cyrillic letter, 'H', carved into it as well as having 8 bolts.
A senior museum staff B.Sambuu added this particular knife set in 1956, after tracing it to Nogoonnuur soum of Bayan-Ulgii aimag. The Dalai Khan's knife was crafted by Arisan-Khavdar, the famous craftsman of the Durvud Dalai Khan, around the period of late 19th century to early 20th century.