Overview of Mongolia-Singapore diplomatic relations
The Mongol Messenger
Ulaanbaatar/MONTSAME/. Since its admission to the United Nations in October 1961, the reputation of the Mongolian People's Republic had raised in the international arena, enabling to strengthen its foreign relations. As a result, the country broadened its directions of foreign affairs and started developing open diplomatic relations with many countries. For the Mongolian People's Republic, it was very significant to establish the diplomatic relations with 'young' Singapore, which already gained important political, economic, geographic and strategic position amongst the South Asian countries, as well as declared its independence in 1965.
As Ambassador Extraordinary and Plenipotentiary of the Mongolian People's Republic to the
Republic of India Ts.Demiddagva commenced official talks with Singaporean foreign affairs officials in 1969 on the establishment of diplomatic relations, the sides reached an agreement within a relatively short period, resulting in MPR and Singapore's establishment of diplomatic relations on June 11, 1970. It began a history of good neighborhood relations and mutual trust in Southeast Asia, which marks its 50th anniversary this year.

Chairman of the Council of Minister of the MPR Yu.Tsedenbal and Singaporean Prime Minister Lee Kuan Yew extended mutual greetings on the establishment of the diplomatic relations of the two countries.
During the first few years since the establishment of diplomatic relations, the Mongolian Ambassador to the Republic of India Ts.Demiddagva served as the first non-Resident Ambassador in Singapore. In December 1994, the Government of the Republic of Singapore accredited its Ambassador to the Republic of Korea as a non-Resident Ambassador to Mongolia. The Ambassador of the Republic of Singapore Pang Eng Fong presented his Letter of Credence to Mongolian President in May 1995.
In 1990, the Vice Chairman of the Council of Minister of Mongolia B.Sharavsambuu visited Singapore, marking the first official contact between the two countries. In 1992, Mongolia established its Trade Representative Office in Singapore, with the mission of an official representative Mr.Gombojav in Singapore. Under the resolution No:92 of the Parliament of Mongolia in 2001, the Trade Representative Office of Mongolia was reorganized as a Consulate General. It officially became the Embassy of Mongolia in 2008 and P.Gansukh was appointed as a first resident Ambassador to Singapore.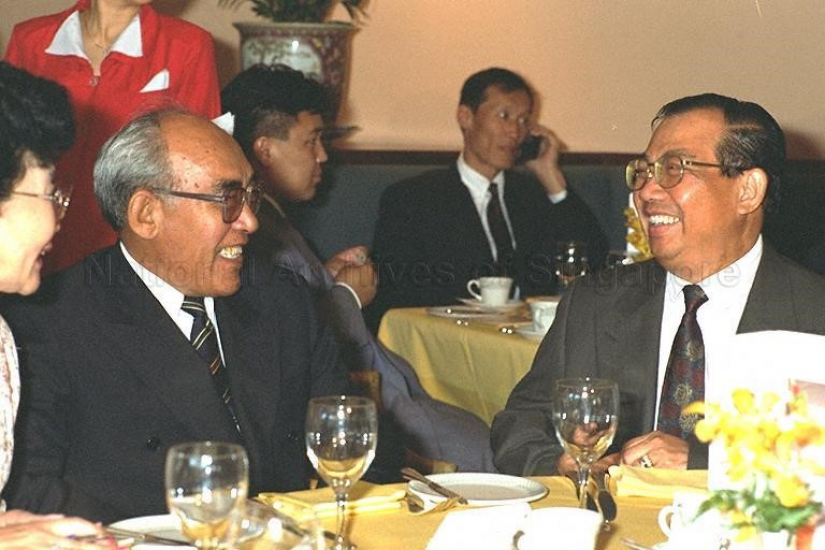 Prime Minister of Mongolia P.Jasrai paid an official visit to Singapore in 1995, which became an important step towards the stimulation of Mongolia's foreign policy and activity in Northeast Asia and the creation of an atmosphere to develop relations and cooperation with Singapore. During the visit, the sides signed an intergovernmental agreement on promotion and reciprocal protection of investment. During the past years, friendly relations and cooperation between the two countries had been expanding. From Mongolia, state visits of the presidential level were made to Singapore in 2001 and 2013, and the Prime Ministers' in 1995, 2002, 2005 and 2011. In 2016, the Singaporean Prime Minister paid a working visit to Mongolia.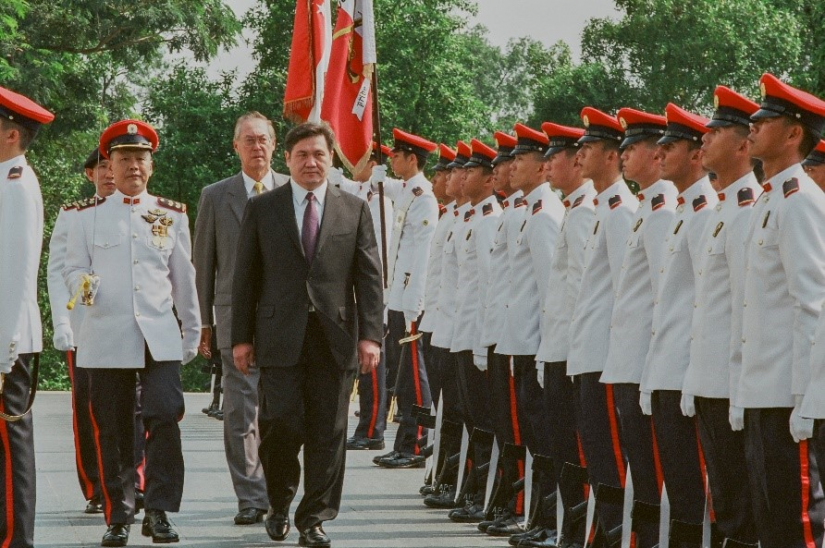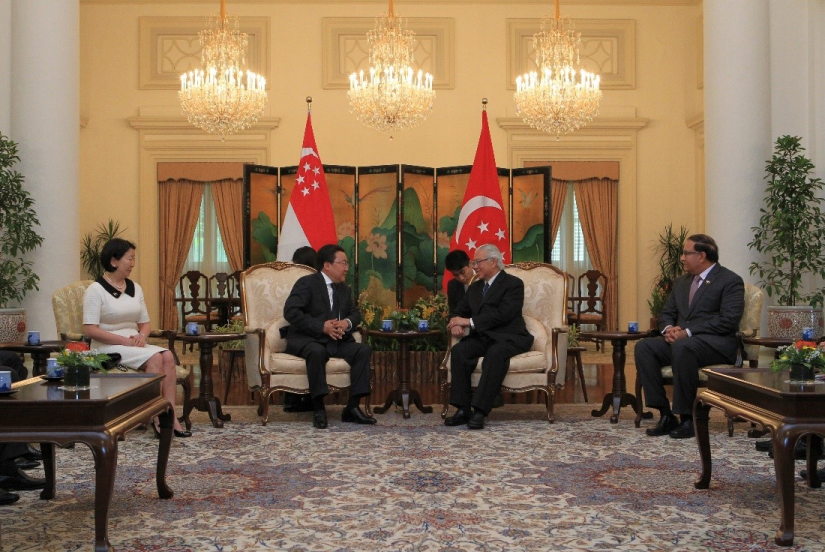 Singapore, island-country with the territory of 725.7 square meters and population of 5.7 million, has a remarkable history that it has developed within a quite short period, becoming a leading country with its developed economy not only in Southeast Asia but also in Asia and the international financial hub during its 55 years of the declaration of independence. The mystery of this achievement is inseparably linked to the rational system of political governance. Along with its open foreign policy, Singapore maintains friendly relations with all countries and promotes a free and open multilateral trading system. On the Mongolia-Singapore relations, Singaporean Prime Minister Lee Hsien Loong said, "Singapore is a small country with two big neighbors, and Mongolia is the same. With this clear perspective of the way the world is, both know they not only have to make friends with their neighbors but also with countries further afield and to cooperate in a globalized world.".
Mongolia and Singapore have worked closely at regional and international meetings such as the ASEAN Regional Forum and the United Nations. Mongolia was among the first countries to support Singapore candidature for a non-permanent seat in the United Nations Security Council. Mongolia was also prompt in supporting Singapore's proposal to host the 2006 IMF/World Bank Annual Meetings.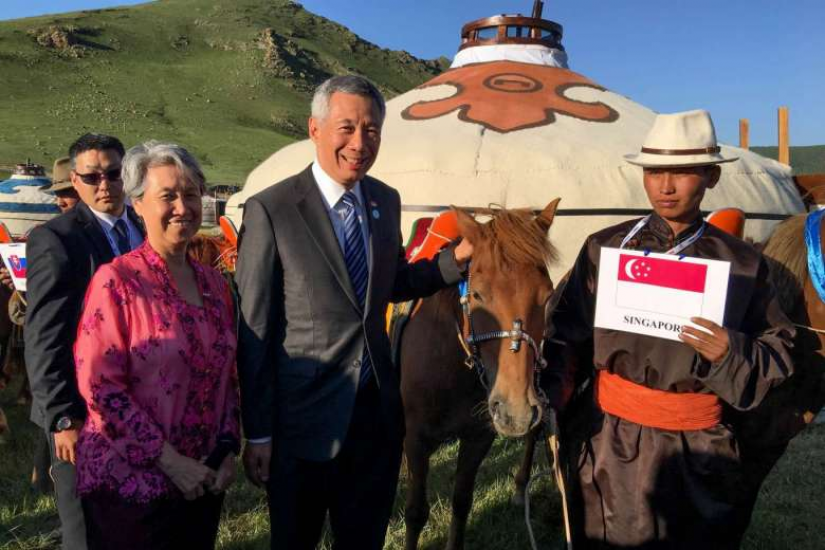 Economic and trade relations constitute an essential part of the bilateral ties between the two countries. Although bilateral trade has been modest since the 1990s, recent years have seen a surge in our trade relations. In 2019, bilateral trade rose to 176 million US dollars, with Mongolian exports accounting for the majority at 154 million US dollars. This surge in trade levels constitutes an increase of more than 300 percent from the previous year. Mongolia's increased exports to Singapore included iron ore, copper concentrate, copper cathode, pyrite, and semi-manufactured gold. Exports of semi-manufactured gold accounted for 118 milliоn US dollars.
On the other hand, Mongolia's imports from Singapore include cigarettes, petroleum products, food products, electric appliances, recorders, electronic spare parts, lubricating oils, chemical fertilizers, motor vehicles, and tools used for medical purposes.
Mongolia has a vested interest in the expansion of mutually beneficial and complementary relations in all possible areas of economic cooperation. Bilateral trade and economic ties with Singapore are higher compared to other countries in the region. Since 1990, Singapore has invested 1.29 billion USD in Mongolia, with 73 million USD in 2016, 135 million USD in 2017, 46 million USD in 2018, and 69 million USD in 2019. Geology and mining are the main sectors attracting the most foreign investment from Singapore.
When Mongolia stepped onto the path of transitioning to a democratic and market-oriented country in the 1990s, Singapore was one of the few destinations chosen by unexperienced but ambitious Mongolians as the first step for their business endeavors.
In July 2016, His Excellency Lee Hsien Loong, Prime Minister of the Republic of Singapore, made his first official visit to Mongolia, which was noted by both our governments as an opening of a new chapter in relations between our two countries. Following his official visit to Mongolia, the Government of Mongolia agreed to amend the current visa requirements for Singapore nationals entering Mongolia. Since 8 June 2017, citizens from both countries traveling for tourism or business purposes are exempt from applying for a visa for a stay of up to 30 days. The waiver of visa requirements is intended to facilitate higher levels of tourism and business exchanges as well as to strengthen the friendly relations between our two countries. There has been a steady increase in the number of Singaporeans visiting Mongolia and Mongolians visiting Singapore.
As of 2017, more than 1,300 Mongolian officials participated in the Singapore Cooperation Programme in various fields such as English language, information technology, finance and management, urban and environmental management and tourism etc. In 2009, the Temasek Foundation of Singapore set aside 364,000 US dollars for cooperation with the Nanyang Polytechnic of Singapore and the National Productivity and Development Centre of Mongolia to provide training programmes for 90 Mongolian officials, specialists from the government, non-governmental institutions and private enterprises. Singapore has also provided training programmes and study visits to Mongolian officials in public housing, the Central Provident Fund system and technical and vocational education. Singapore and Mongolia signed a memorandum in energy cooperation in 2016.
Nowadays, Mongolia and the Republic of Singapore have been actively exploring and opening up new venues and frontiers for mutually beneficial cooperation across all sectors and at all levels. As we celebrate the 50th anniversary of the establishment of diplomatic ties between the two countries in 2020, Mongolia further wishes to join hands with Singapore to strengthen the close relationship on political, economic, and cultural spheres.