ADB project to develop sustainable tourism in Khuvsgul aimag
Environment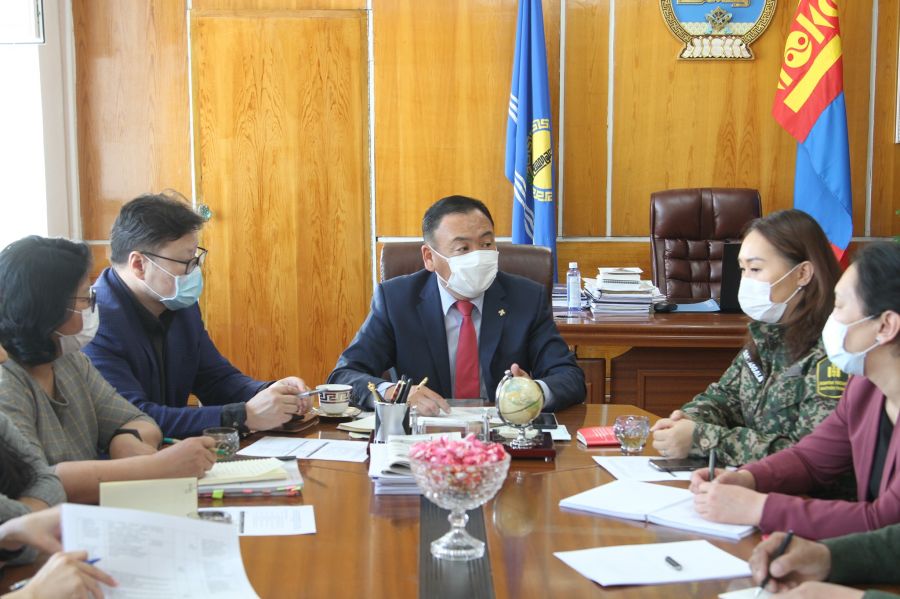 Khuvsgul /MONTSAME/ ADB's 2019-2024 Sustainable Tourism Development Project worth USD 19 million was launched in Khuvsgul aimag last October and planning and budgeting phase of the project is underway.
Director General of the Tourism Policy Coordination Department of the Ministry of Environment and Tourism S.Bayasgalan together with the project team met with Governor of Khuvsgul aimag L.Ganbold to discuss the project's general plan, including exact locations of the tourist street to be set up in Murun soum as well as the tourist information center, sanitation facilities, and camping sites planned for Khatgal town.
As part of the project, it is planned to renovate 37.9 km asphalt road, build a parking lot and eco-friendly sanitation facilities, strengthen waste management and protected area management, upskill national park specialists, and increase incomes of locals.