Silver bowl with intricate lacquer illustration being kept at Sukhbaatar aimag museum
Art & Culture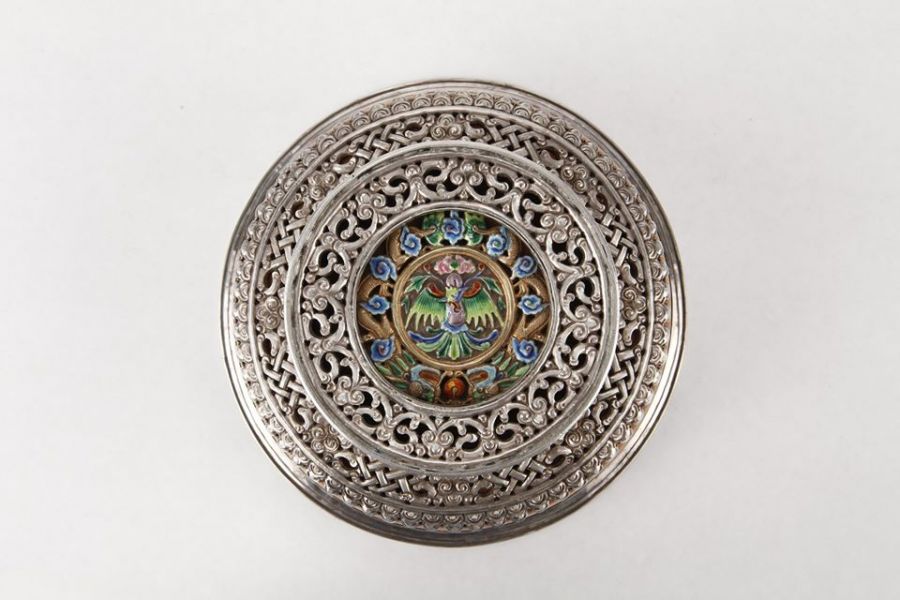 Sukhbaatar /MONTSAME/. Great Craftsman of the State M.Baldan-Osor was a craftsman skilled in not only working with gold and silver, but also had many other types of skills in the area, such as inscribing patterns on copper and brass, silvering and lacquering intricately crafted porcelain, plating with gold and silver as well as polishing. This time, we are presenting a silver bowl he ornamented with lacquering on top of metal.

The silver bowl that could be considered as the first to be crafted in this manner is currently being kept at the Ethnography Museum of Sukhbaatar aimag. In his colorful lacquering at the bottom of the bowl, he illustrated the mythical bird of garuda with two dragons facing each other in the midst of great clouds on its two sides. Of the only two copies of the bowl with such craftsmanship, both are being kept at the museum. Each of the bowls has a capacity of 1 liter.
Craftsman Baldan-Osor Myatav was born in the current Bayandelger soum of Sukhbaatar aimag in 1912. Taught from religious sutras from a young age, he eventually became a monk for a few years at a local temple. As he grew up in a family of craftsmen of many generations, he found his passion in crafting early on in his childhood.
Showing interest in the work from the time he was 11, Baldan-Osor began to personally work on the craft from his 20s, with the help of his brother Tsevegsuren teaching him how to work with silver. Not long after, he became one of the well-known local craftsmen. He then became acquainted with skilled craftsmen D.Molom and D.Duinkher, and became their apprentice. Thus, he began to make his great works by learning from their distinct craftsmanship and enriching it with his own creativity.
He is said to have the following quote, "Learning from a skilled craftsman is not about exactly copying what they made. Instead, it is about learning the method they used in their craft, and creating your own work. The works have to be easily distinguishable as that is how their unique craft is honed, making them a truly great craftsman."