Deputy PM receives Ambassador of China
Society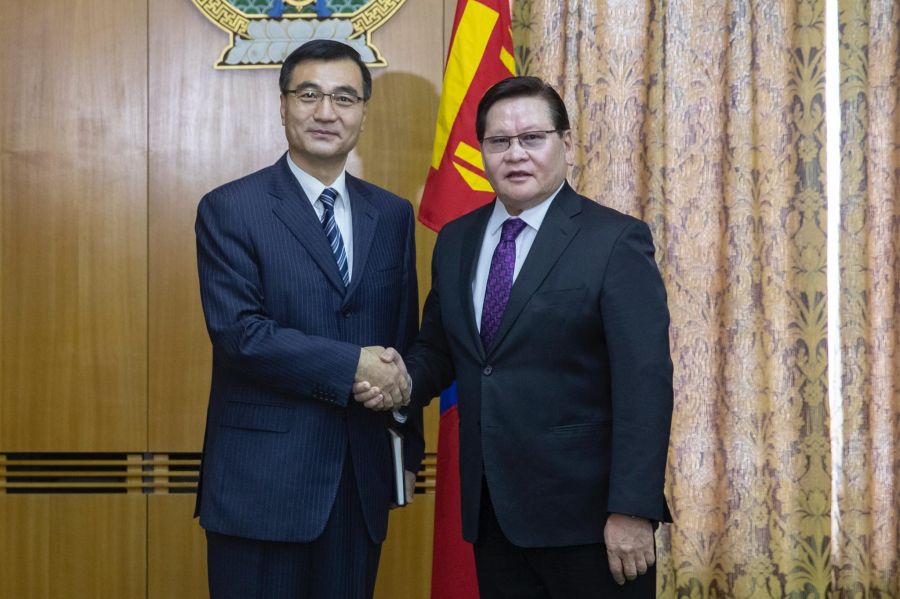 Ulaanbaatar /MONTSAME/ Deputy Prime Minister U.Enkhtuvshin yesterday received Ambassador of China to Mongolia Chai Wenrui.
Underlining that the relations between Mongolia and China are currently at its historic peak, Deputy PM U.Enkhtuvshin noted that the sides have been keeping frequency of high-level reciprocal visits in addition to deepening political trust and increasing mutual understanding.
Furthermore, as Head of the Mongolian part at Mongolia-China Intergovernmental Commission and Chairman of Mongolia-China Cooperative Council on Minerals, Energy and Infrastructure, the Deputy PM expressed his intent to closely partner with the side of China in expanding tangible cooperation between the two countries and benefiting people.
He said "Deputy Prime Minister is committed to establishing Zamyn-Uud-Eren Economic Cooperation Zone and therefore I have willingness to actively cooperate in making the project actual work." The Deputy PM also said he is hopeful that the Chinese Government, its scholars and scientists can overcome the barrier as a result of their toil, even though the situation in the country remains very serious due to COVID-2019 spread.
Citing that Chinese people are grateful to the Mongolian Government and its people on giving its helping hand and providing assistance at this time of coronavirus infection outbreak in China, the Ambassador said we are seeing the Government of Mongolia and its State Emergency Commission are making proper decisions and taking preventive measures promptly. We also pray so that no one else will fall ill with this disease, Mongolians are among them. I am expressing sincere gratitude on behalf of the Government of China and its people.