Meat exports to China to grow
Economy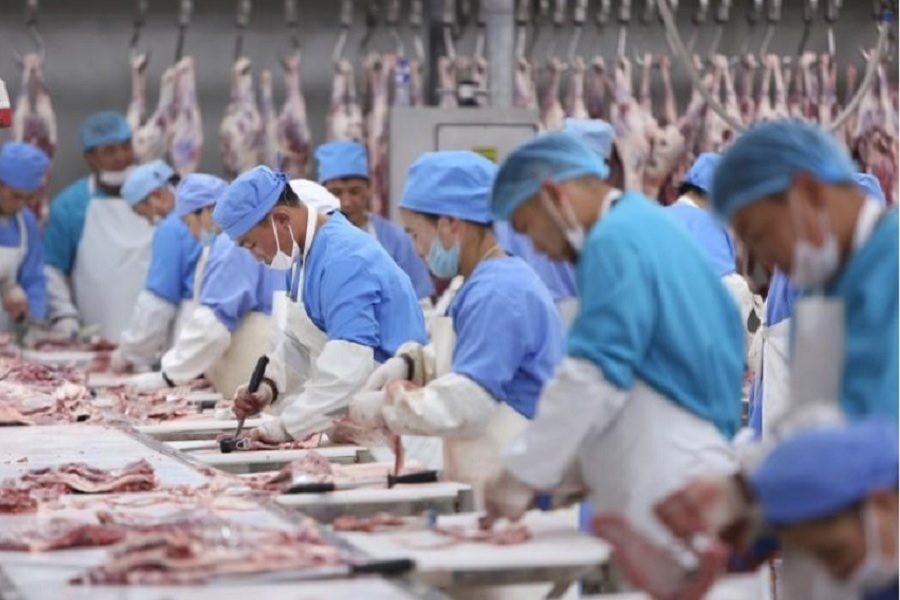 Ulaanbaatar /MONTSAME/. An examination team on veterinary and quarantine of China is working in Mongolia this week to get familiarize with factories of heat processing meat for exports and hold talks with the Mongolian side on meat export growth.

Speaking of meat exports, Mongolia have sold a total of 40 thousand tons of meat to China, Russia, Vietnam, Japan, Iran and Kazakhstan this year. Deputy Minister of Food and Agriculture J.Saule affirmed that meat export from Mongolia is under normal condition as before and meat factories and entities are being issued license for meat exports as long as they satisfy all relevant requirements and submit necessary documents.
As of now, around 3 thousand tons of heat processed meat is ready to be shipped abroad for exports with approval from the Food and Agricultural Ministry in compliance with proper meat export standards and requirements for heat processed meat exports.
In recent years, meat export to Hong Kong, Iran and Vietnam have been growing as reported by the Ministry. Some 80 percent of the total revenue from meat exports accounts for horse meat and supply of mutton, goat meat and beef showed significant increase.