Governor S.Amarsaikhan visits Russian Institute of Urban Planning and Investment Development
Society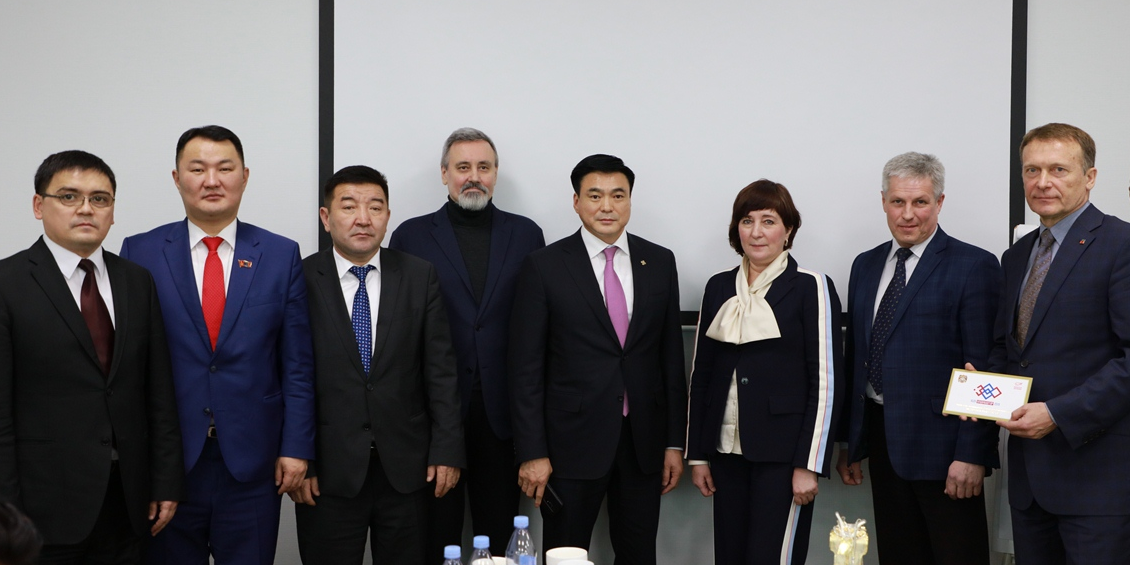 Ulaanbaatar /MONTSAME/ On December 5, Mongolian delegates led by Governor of the capital city S.Amarsaikhan visited the Russian Institute of Urban Planning and Investment Development 'Giprogor', which developed general plan for Ulaanbaatar city in 1956. Authorities of the Institute welcomed the delegates.
"'Giprogor' Institute developed the first general plan for Ulaanbaatar city and made clarifications in 1963, 1971 and 1986. Delegation of the Institute visited Ulaanbaatar city several times in 2013-2015 and I am expressing my gratitude on collaborating and supporting activities of the General planning department of Ulaanbaatar city and Urban Planning and Design Institute. Ulaanbaatar city has approved its general plan until 2040 and we are working to fulfill it. We are planning to develop Nalaikh, Baganuur and Bagakhangai districts as satellite cities as well as to create Maidar city and aero city relying upon a new airport being built in territory of Tuv aimag. It is important for us to get your suggestions on these planning," the Governor said.
Moreover, Governor S.Amarsaikhan requested authorities of the Institute to support issues such as creating opportunity to upskill professionals of urban planning sector and exchange practices.
Director General of the Institute Elena Stanislavovna said that they intend to develop its operation coordinating with modern technological advances. "General plan of any city coordinates with four main factors including legal environment, statistic research, space availability and economic potential. It is also crucial to receive and reflect suggestions of citizens in the plan. We are ready to help and expand cooperation further."