Pediatricians to study in Russia
Society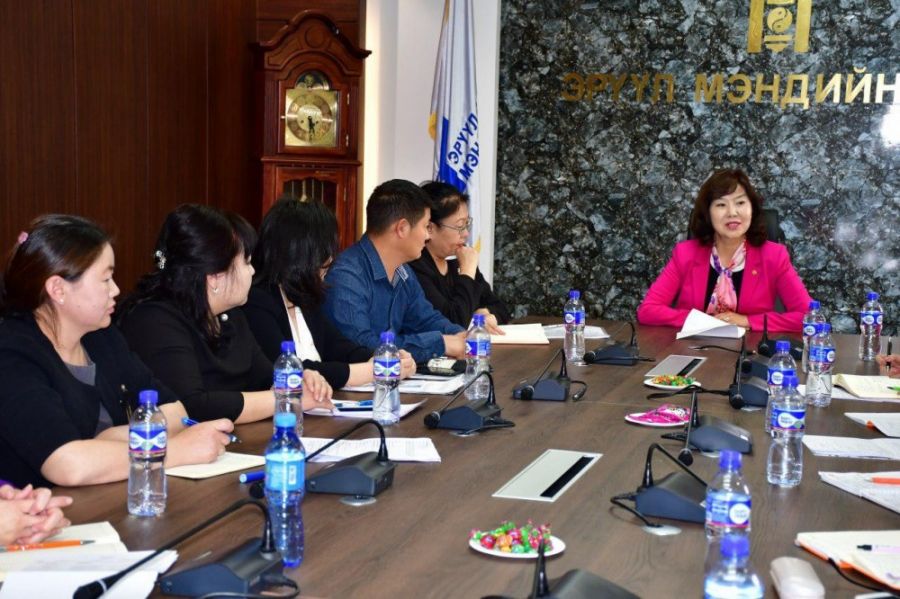 Ulaanbaatar /MONTSAME/ On November 16, Minister of Health D.Sarangerel met with physicians who are going to study in the Russian Federation. The physicians and specialists will be involved in advanced training in Russia within the intergovernmental agreement between Mongolia and Russia on cooperation in health sector and the side of Russia will cover all the expenses.
This time, a total of 15 pediatricians and specialists from urban and rural areas are to be involved in training of emergency aid for children, which will be held between November 18 and 29 in the National Scientific and Practical Center for Children's Health in Moscow.

In 2012-2019, 75 obstetricians, gynecologists attended in training held in National Medical Research Center for Obstetrics, Gynecology and Perinatology named after V.I Kulakov while a total of 66 pediatricians were involved in training of emergency assistance for infectious diseases of children and reanimation in Scientific Institute of Children's Infections, Saint Petersburg.
These training, which are being held in the Russian Federation, have been making valuable contributions to reduce maternal and child mortality rate in Mongolia, to improve service, quality, access to medical aid and services for maternal and child health and to provide proof-based effective and quality assistance and services. Training that combined theory and practice are highly productive and fruitful for physicians and specialists to increase their theoretical knowledge, learn from the latest advanced methodologies and techniques of diagnosis and treatment as well as to mutually share knowledge and experiences.