'One city-One standard' consultation takes place
Society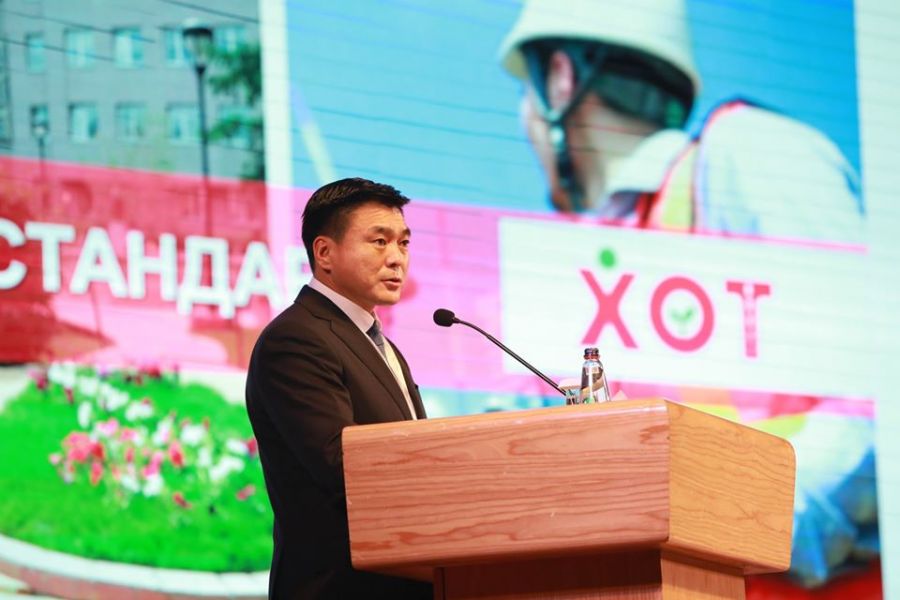 Ulaanbaatar /MONTSAME/ At the initiatives of Governor of the Capital City S.Amarsaikhan, the first consultation 'One city-One standard' was organized on November 12. The consultation was significant as sharing views on creating system of sustainable development standard and technical regulatory documents in Ulaanbaatar city and enforcing it.
In his speech delivered at the consultation, Governor S.Amarsaikhan stressed that engagement of private sector and citizens is crucial to develop Ulaanbaatar city sustainably with proper policy.
"Even though the investment volume being made to the capital city has been increasing recent years, we have not managed to create favorable living condition yet. We are facing the need to raise responsibility of civil servants, private organizations and citizens. Standard is a bridge to overcome all barriers faced by Ulaanbaatar city," he said.
The consultation heard presentations 'Consumption and monitoring of improved fuel', 'General understanding on standard', 'Necessity to create and enforce system of sustainable urban development standard and technical regulation documents' as well as 'Measures taken within a campaign Our khoroo-Our street'.
At the end of the consultation, Governor S.Amarsaikhan gave directions and assignments to be accomplished within 'One city-One standard' objectives to (local) self-governing bodies of capital city and governors of the districts. Furthermore, the Governor expressed to involve corresponding officials in training on international standards in developed countries and support districts and khoroos, which followed the standards, with investment from rural development fund.
The consultation will be annually held in the future.