Chambers of Commerce and Industry signed a memorandum
Economy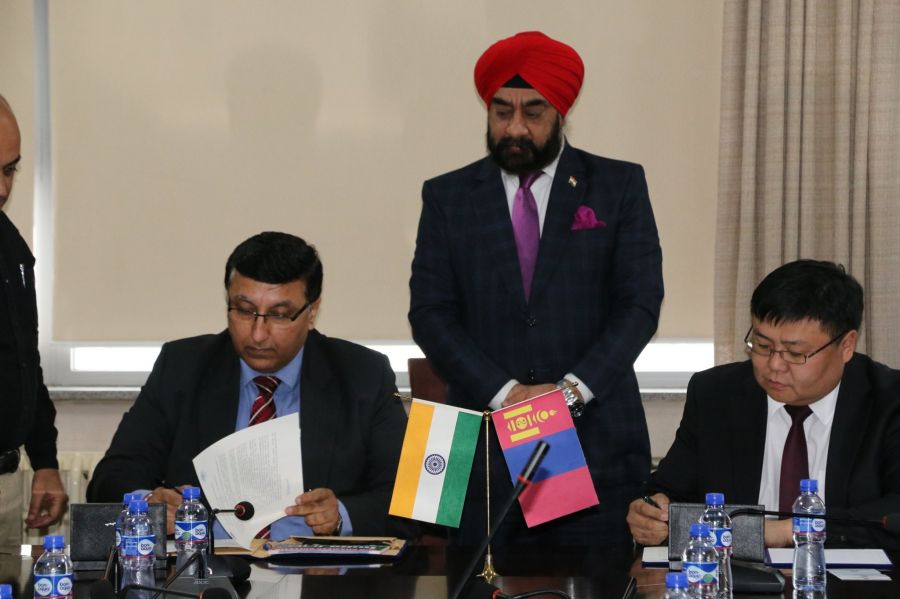 Ulaanbaatar /MONTSAME/ On November 11, the Mongolian National Chamber of Commerce and Industry signed a memorandum of cooperation with the Progress, Harmony and Development Chamber of Commerce and Industry of India (PHDCCI). With conclusion of this memorandum the business people of the two countries will receive opportunities to launch and expand their partnership.
Founded in 1905, PHDCCI supports its member entrepreneurs and entities in foreign trade and industrial sectors and makes significant contribution to strengthen social and economic capacity and development.
In frames of a ceremony of signing the memorandum, chartered accountant at India's 'SKKalra & Associates' Surinder Kumar Kalra arrived to Mongolia and presented about Indian block chain technology to IT specialists of banking and financing institutes of Mongolia yesterday.
Attendants of the meeting exchanged information on crypto currency, using block chain technology, its advantages as well as banking and financing system of Mongolia. Representatives of companies such as 'Arimon Khatan', 'Summit', banks including Golomt Bank, the Bank of Mongolia, the State Bank, Ulaanbaatar Bank, the Development Bank of Mongolia and Chinggis Khaan Bank attended the meeting.