JICA project for earthquake disaster protection closes
Society
Ulaanbaatar /MONTSAME/. 'Strengthening the National Capacity for Earthquake Disaster Protection and Prevention in Mongolia' has been successfully co-implemented by the National Emergency Management Agency (NEMA) and the Japan International Cooperation Agency (JICA) in 2017-2019 and the closing ceremony for the project was held on November 5.
Head of the workforce of the Deputy Prime Minister of Mongolia L.Sayanaa, Chief of NEMA, Major General T.Badral, Head of the Disaster Risk Reduction Division at the JICA Environment Department Hideaki Matsumoto and members of the project participated in the meeting.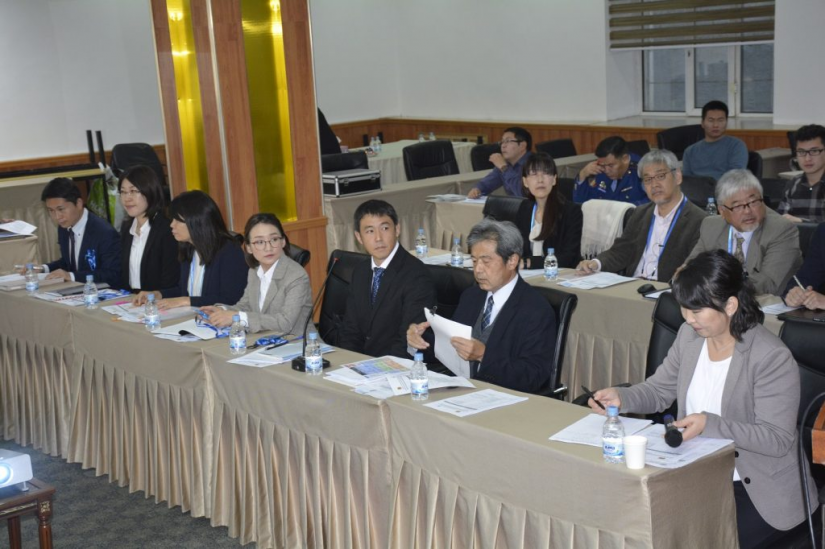 In his speech, Major General T.Badral said, "In aims of enhancing the correlation between organizations and provide the project with appropriate management, a joint management committee consisting of the Deputy Prime Minister's workforce and the agencies implementing the project, and 10 sub-workforce teams of 3 main GROUPS were established with 18 Japanese specialists and 47 Mongolian specialists and officials of 6 organizations. In order to effectively implement the project, learn from their experience, and build capacity, workshops and training were organized 4 times in Japan involving 44 people, and 35 times in Mongolia for officials at emergency management agencies, state administrative organizations, and educational institutions involving 1,065 people."
Mr. Hideaki Matsumoto said, "The project, 'Strengthening the National Capacity Earthquake Disaster Protection and Prevention in Mongolia', has been jointly implemented for three years. I believe that we were able to establish the base for actions in protection of disasters, and contribute to its further development. It must also be mentioned that various methods and tools that will further develop disaster protection of Mongolia were developed such as disaster protection plans for rural areas, assessment methods for earthquake resilience, disaster information system, education for disaster protection, training and training materials for disaster preparedness for Ulaanbaatar Training and Methodology Center for Disaster Protection."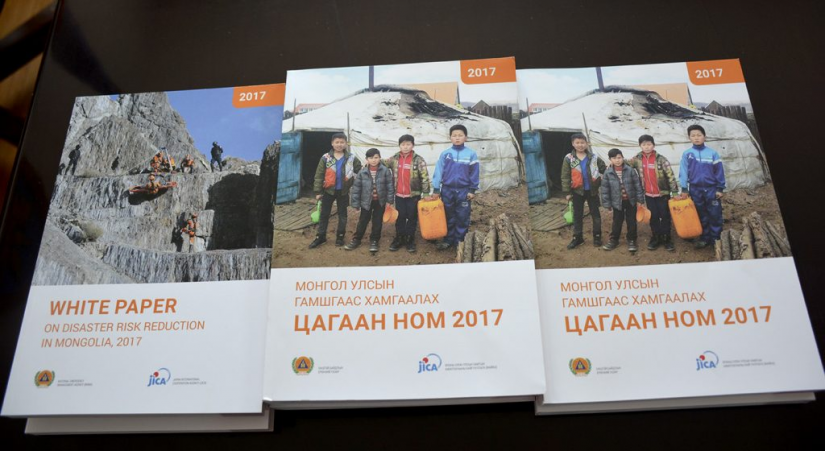 In the framework of the project, 8 guidelines and regulations on developing disaster protection plan, assessing earthquake disaster risks, and duty and participation of institutions, and 11 Memorandums were established between organizations. Furthermore, the 'White Paper' book on disaster reduction in Mongolia was published for the first time in Mongolian and English .
Furthermore, advanced technology was introduced in disaster protection measures with the establishment of online disaster spatial database, and a curriculum was developed for the primary and secondary education programs, which is being implemented from the school year of 2019-2020 in aims of educating children on disaster protection.