Eagles come back after migrating to Himalayas
Environment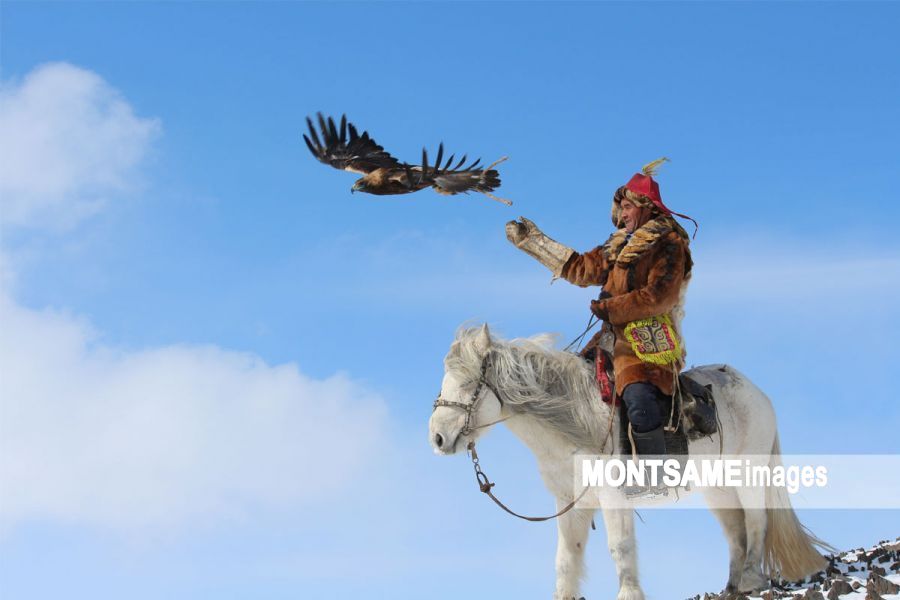 Bayan-Ulgii /MONTSAME/. Trained eagles of eagle hunters of Bayan-Ulgii aimag that were set free in the wild have come back after migrating to the Himalayas covering over 6,000 kilometers.

On September 22, 2018, the Wildlife Science and Conservation Center of Mongolia and the Mongolian Golden Eagle Association jointly set GPS equipment on 10 eagles that were set free. This was the first time transmitters were attached to golden eagles in the framework of a study, of which aims are to study its death, whether the eagles migrated far away, their habitat and its size.
The solar-powered GPS transmitters gave information about the eagles' locations to the researchers every two hours. According to Head of the Mongolian Golden Eagle Association A.Atai, two of the 10 eagles migrated to the northern part of the Himalayas, while some migrated to the Altay Prefecture of China as well as the Gobi-Altai aimag of Mongolia. Some had even stayed in the territory of the aimag.
Speculated to have migrated due to food availability, the two eagles have come back to Mongolia the same route they took to the Himalayas in early February. As of currently, one of the eagles is living at Ak Turu mountain in Kosh-Agach, Russia, while the other is living near Tsengel Khairkhan Mountain in Tsengel soum of Bayan-Ulgii aimag.