Best fine art works of 2019 awarded
Art & Culture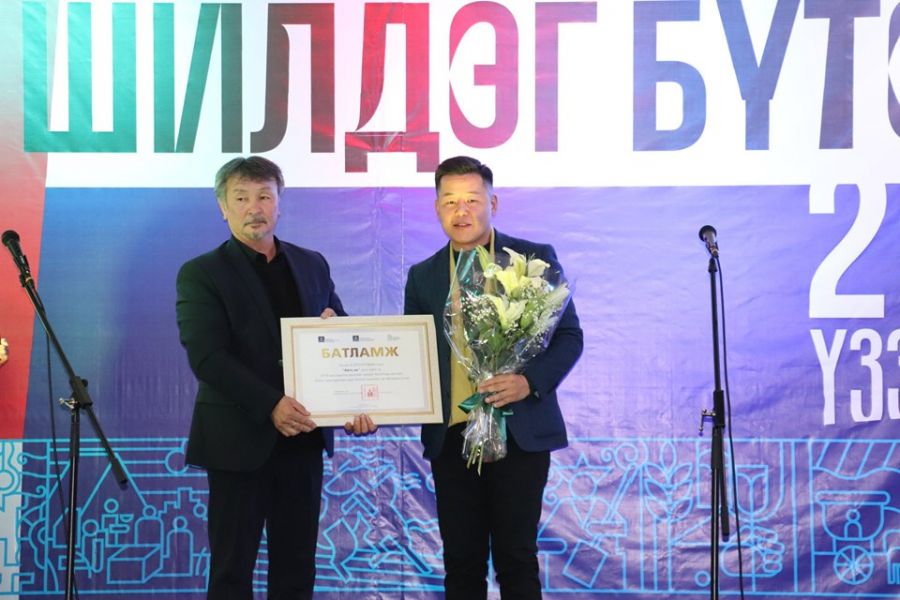 Ulaanbaatar /MONTSAME/. On October 18 at the National Art Gallery of Mongolia, an award ceremony of 'The Best Fine Art Work 2019' exhibition was held.
Art works 'Consciousness' by artist A.Ochirbold, 'The Muse' by artist G.Erdenebileg, by 'Uncle' by B.Otgonontuvden, 'Wolf Saga' by L.Gantumur and 'Culture on the plate' by B.Sodnomdarjaa were selected as the best works of this year among more than 124 select works submitted by 97 artists being displayed at the annual exhibition. The best works will be purchased to the State treasury fund. Artists A.Ochirbold's sculpture 'Consciousness' is presently located in the sculpture park of the United Nations in New York.
In addition, artist Nyamkhuu won the National Art Gallery Cup with his work 'Legend' and a right to host his own exhibition for a week. Artist Amgalan also awarded with a 'Tavan Nuden' sponsorship prize with his artwork 'Norovbanzad'.
The exhibition runs until October 31 at the National Art Gallery in Ulaanbaatar. The best 124 works of 2019 being presented at the exhibition can be viewed from National Art Gallery Facebook page.
Another project to be hosted by the National Art Gallery is an upcoming Autumn Night Gallery, which will be organized on October 25-27. The National Art Gallery will stay open until midnight for three days (11am-11pm) offering the audience various surprises with art exhibition, craft fair, craft workshops, sound art, calligraphy, family film, art education program, art therapy etc.
A.Tsogzolsuren
A.Enkhsarnai